Last updated on February 9, 2023
Brandon Morgan, Ed.D., faculty in the School of Education, understands exactly what it's like to be a Dallas College student — he was one himself once.
Morgan received his associate degree from Dallas College's Mountain View Campus, where he now teaches.
As a first-generation college student, Morgan's road to higher education wasn't without hurdles, but he now works to clear the path for others on the same journey.
From Academic Probation to Ed.D.
"An interesting fact that I always share with my students is that I graduated from Mountain View on academic probation," he said. "Being on academic probation really changed my mindset about how I see college and what I wanted to see in my future."
One of the courses Morgan teaches today is Learning Framework — the class he credits with changing his perspective on education and giving him the tools and resources to succeed in school. "The strategies I teach now are some of those same strategies and techniques that really changed my life for the better."
After graduating from Mountain View in 2014, Morgan went on to earn his bachelor's degree a year later from Lamar University. One year after that, he earned his master's degree from the University of North Texas and immediately started his Ed.D. at Nova Southeastern University, which he completed in 2019.
Morgan knew from an early age that education was his calling. During his senior year in high school, he served as an office assistant where he connected with his high school principal, Cheryl Ensley.
"I didn't even know you could do a doctorate in education," he said. "She was first doctor I met. I got to talk to her about her journey, her background and perspective."
Inspired, Morgan planned to become a principal himself. He began his career at Dallas Independent School District, eventually entering the principalship program. While in the program, though, he realized it wasn't the route he wanted to take. Instead, he attended a job fair at Dallas College's Cedar Valley Campus and was hired as an adjunct on the spot. In 2019, he was hired as full-time faculty at Mountain View.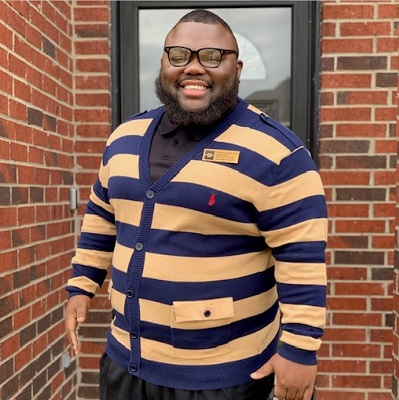 Transforming Lives
What he appreciates most about Dallas College are the resources each campus provides to its students — from the food pantry and clothing closet to the academic support provided through the Learning Commons.
"That extra layer of support for students is what initially helped me get my associate degree. Even when I was on academic probation, I feel like I was really supported from every individual on campus."
Now, Morgan is paying it forward by providing that same support to others, both at Dallas College and through his nonprofit organization, Found A Way.
The organization supports individuals from low socioeconomic backgrounds by providing GED programs in addition to food and utility assistance. The goal for Morgan is to help other first-generation students, like himself, navigate the college process.
"The organization started with all my past failures. I went through so many failures with applying to college, whether it was doing the FAFSA application wrong to not knowing or understanding the college process."
Ultimately, Morgan believes that despite the obstacles, education is a barrier-breaker that can transform lives. "Education can change an individual's life, change their financial status and give them more opportunities to be a productive citizen in this world — it did it for me."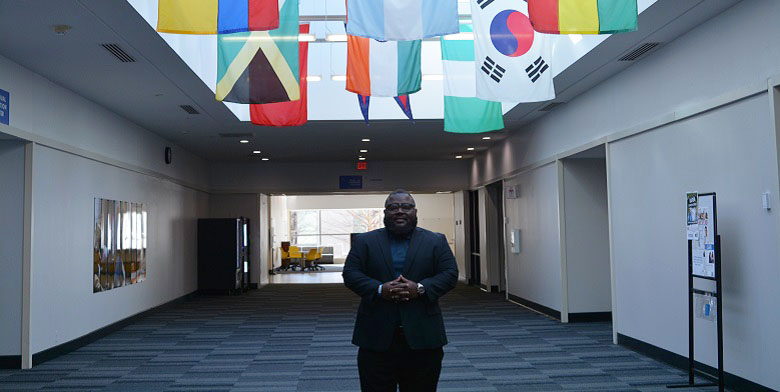 This story and others like it can be found in the Student Newsletter. Check your Dallas College email to see the latest edition.