New Year, New You … Use Your Spending Power for Good 
Sustainable Dallas College is working to become a sustainability leader in our community by continually advocating the wise use of natural, financial and human resources through mindful education and action. Take action in 2023 by investing your dollars in businesses that integrate sustainability in their products as well as their culture. 
Is this product sustainable?  
A product is considered sustainable if it: 
Doesn't deplete natural, nonrenewable resources 
Doesn't directly harm the environment 
Was made in a socially responsible way 
You can find products that meet these requirements by looking for an eco-label on the product packaging, or you can check the Environmental Protection Agency website, which allows users to search sustainability considerations by product category. Making even one change will have a big impact.    
Is this business sustainable?  
Here are a few ways to learn about a company's environmental and social impact: 
Look for a sustainability report

Most large corporations publish an annual sustainability report available for consumers to read.  Spend a few minutes skimming these reports prior to making a purchase.  
Consider the company as a whole

Even though a single product may be environmentally friendly, look into an organization's hiring practices and economic activities, which can have a negative or positive long-term impact.  
Upcoming Special Event: Meet Social Media Influencer Niha Elety at North Lake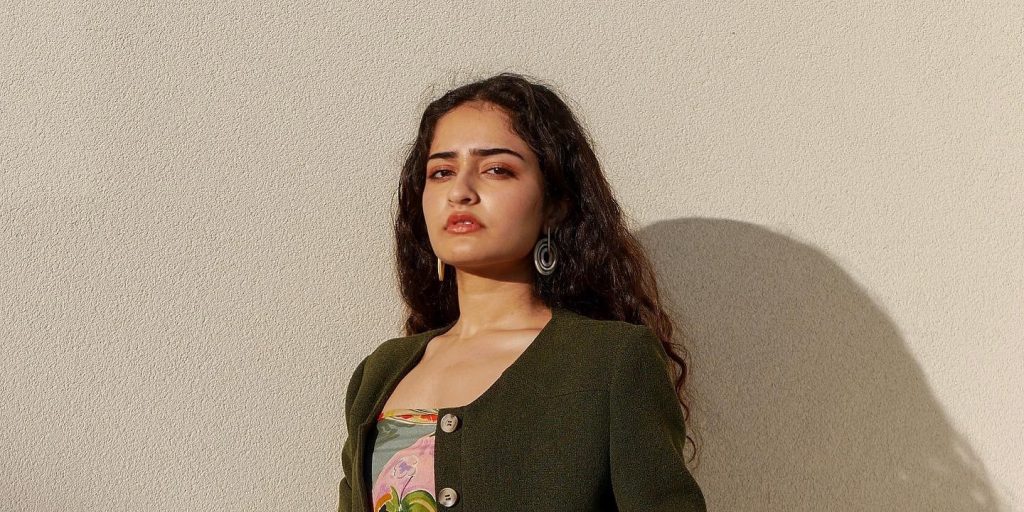 Social media influencers have opened a new front in consumer purchasing by doing cheap "fashion hauls" from fast-fashion brands such as Shein and Princess Poly. These influencers' reviews of clothing for their followers are altering our relationship with clothes and consumption. Yet, in Indigenous and BIPOC communities, there is a rich and deep relationship with clothing and textiles that still thrives. Sustainable fashion blogger Niha Elety, who boasts more than 30,000 followers, will join us to talk about the intersection of textiles, culture and BIPOC communities and how we can implement Earth-friendly practices in our own daily fashion and consumption.
This event is co-hosted by the World Affairs Council of DFW and Dallas College Sustainability.
Dallas College students, faculty and staff can attend for free! (Enter the number of tickets needed under the Collegiate World Affairs Student option when registering.)
When: Thursday, April 13, 2023 | 6-8 p.m. 
Where:  Dallas College North Lake Campus 
5001 N. MacArthur Blvd. 
Irving, TX 75038 
Follow Niha Elety on Instagram
Webinar: The Future of Water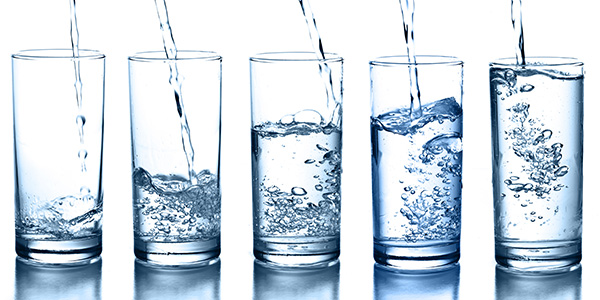 The global population will climb to 9.7 billion people by 2050, and it has never been more important to produce more with less. As the water supply industry continues to face increasing pressures, organizations and government sectors must conserve, innovate and educate the public to ensure a sustainable future for all.
Hear from DFW water experts on what challenges are facing our water supply, and get insight into what you can do to help conserve.
Panelists include:
Lisa Hembry — Board of Directors member, Trinity River Authority
Terry Lowery — Director, City of Dallas Water Utilities
Larry Patterson — Executive Director, Upper Trinity Regional Water District (UTRWD)
Moderated by Georgeann Moss, Senior Director of Sustainability for Dallas College
Join the Spring Dallas College Sustainability Book Club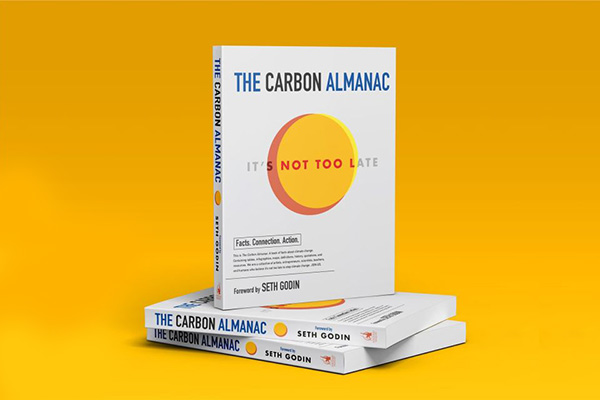 Sign up now for the Spring Dallas College Sustainability Book Club! We will read and discuss "The Carbon Almanac: It's Not Too Late" by Seth Godin.
"The Carbon Almanac: It's Not Too Late" is a book of climate change infographics and facts that was published last summer. Seth Godin compiled it with more than 300 contributors from around the world. He calls it his most important project to date because of the urgent challenge to counter climate change. He hopes it will help to "coordinate the actions of a billion people, to inspire and connect, and to rewire our economy" to slow climate change.
Rich with essays, graphs, cartoons, tables and resources, the almanac provides credible and authoritative information on carbon and its impact on the climate that is easy to access and share, and that people like us can understand.
Seth Godin recently spoke at our 12th annual Sustainability Summit, where he discussed the inspiration behind "The Carbon Almanac: It's Not Too Late" and its significance.
Join this book club to learn the basics of climate change and how we all have an impact on the environment around us.
Book club participants will meet every two weeks via Teams beginning Feb. 15.  
A copy of "The Carbon Almanac: It's Not Too Late" will be provided to all participants free of charge as supplies allow.
Please contact Faye Bajo at FDavis@DallasCollege.edu to reserve your spot!  
Save the Date for Earth Month 
Earth Month is coming fast! Add our special events to your calendar, and be on the lookout for more Earth Month celebrations.
EarthX Expo
EarthX was founded in 2011 as an Earth Day celebration in Dallas. Since then, it has grown into an international nonprofit environmental organization dedicated to educating and inspiring people and organizations to take action toward a more sustainable future worldwide.
When: Friday, April 21, through Sunday, April 23
Where: Fair Park  
Oak Cliff Earth Day
Oak Cliff Earth Day is an annual community event celebrating nature, the environment and the majesty of our planet.
When: Sunday, April 16; noon to 5 p.m.
Where: Lake Cliff Park, 300 E. Colorado, Dallas, TX 75201 (Corner of Zang & Colorado)
2023 Richland Campus Arbor Day Event 
Join the Student Green Club, college employees and community volunteers to celebrate Arbor Day. We'll plant 12 trees donated by the Texas Trees Foundation.
When: Saturday, April 29, from 10 a.m. to 2 p.m.
Ceremony Location:  Richland Campus Tree Farm, Abrams Entrance (Parking Lot C )  
Follow Us on Social Media!
Follow Sustainable Dallas College on Facebook, Twitter and YouTube! Stay up to date on our upcoming sustainability events, and connect with other people passionate about creating a sustainable way of life.