More than half a million African American people call Dallas County home. This is one of the largest and most diverse Black communities in the country, with a history in the area that traces back to even before Dallas was founded.
One way to enjoy the deep roots of Dallas' Black heritage is to sample its food. We've assembled a guide to some of our favorite Black-owned restaurants near all seven campuses. Plan your next lunch break around the diverse, delicious foods these restaurants have to offer.
Do you have a favorite spot for your after-class meal? Follow us on social media and let us know where to eat!
Brookhaven: Roots Southern Table. Open at dinner only, Roots showcases celebrity chef Tiffany Derry's interpretations of her family's recipes for classic dishes like gumbo, as well as new twists like deep-fried shrimp and grits (pictured at the top of this post). The most upscale restaurant on our list, it's perfect for a date night or a special occasion. Derry is a mentor to Dallas College culinary students, and Roots has been hailed as one of America's 50 most exciting restaurants by the New York Times.
Cedar Valley: Sweet Georgia Brown. Founded almost 30 years ago, this South Dallas classic serves a variety of foods in a traditional cafeteria-style setup. Southern classics, barbecued meats, combination plates and loads of veggie sides are options as you pass through the line and enjoy a tray of Dallas history.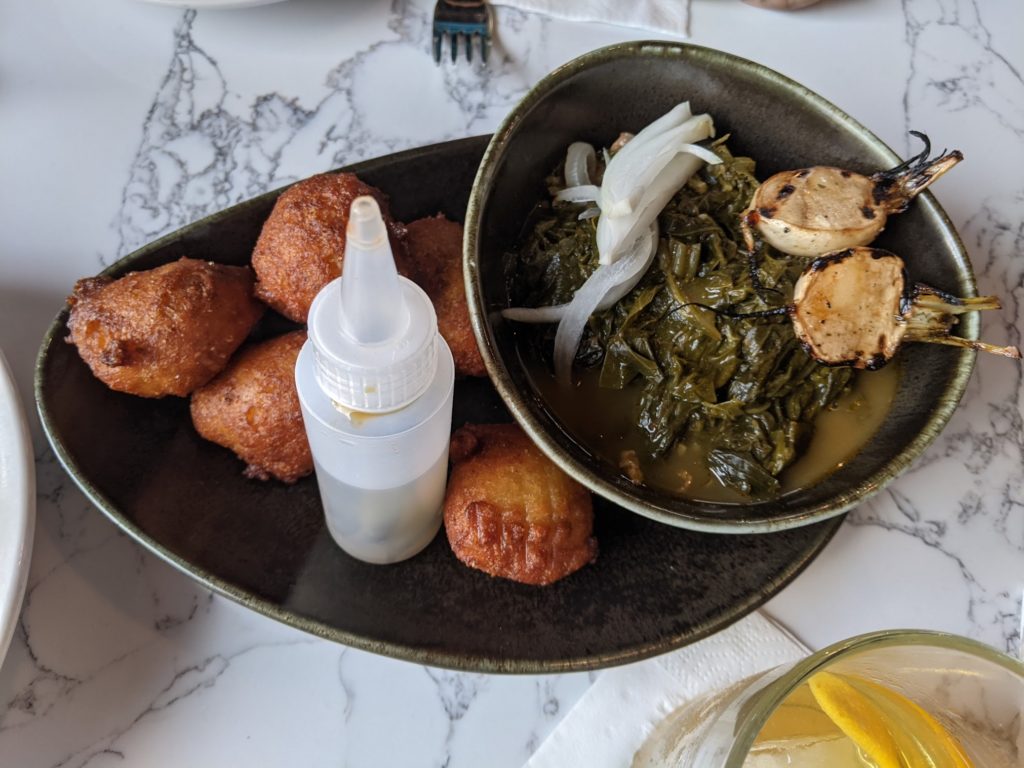 Eastfield: Jamaican Cook Shop. There are several Jamaican restaurants around Eastfield and across Mesquite, including Jamaican Cook Shop, a tiny spot with huge portions. Grab the jerk chicken and prepare for a feast of big, spicy island flavors. They also make their own beef patties (pastries, like Pop Tarts, with spiced meat inside).
El Centro: Off the Bone Barbeque. A lunchtime favorite of Dallas College employees at downtown locations, Off the Bone is a retirement project for former accountant Dwight Harvey. Pecan-smoked ribs, charro beans and fried corn—still on the cob—are must-orders here. Just take this advice from some of Dallas College's loyal regulars: if you go to class after lunch here, you'll still smell like barbecue smoke.
Mountain View: Kendall Karsen's Upscale Soul Food. Family is everything at this small Oak Cliff restaurant, which owner Kevin Winston named after his two children. Enjoy favorite dishes like baked ribs and chicken tetrazzini, plus killer mac and cheese. By the way, Kendall Karsen's calls itself "upscale" not to insult or denigrate other forms of soul food, but because it uses health-conscious techniques and high-quality ingredients.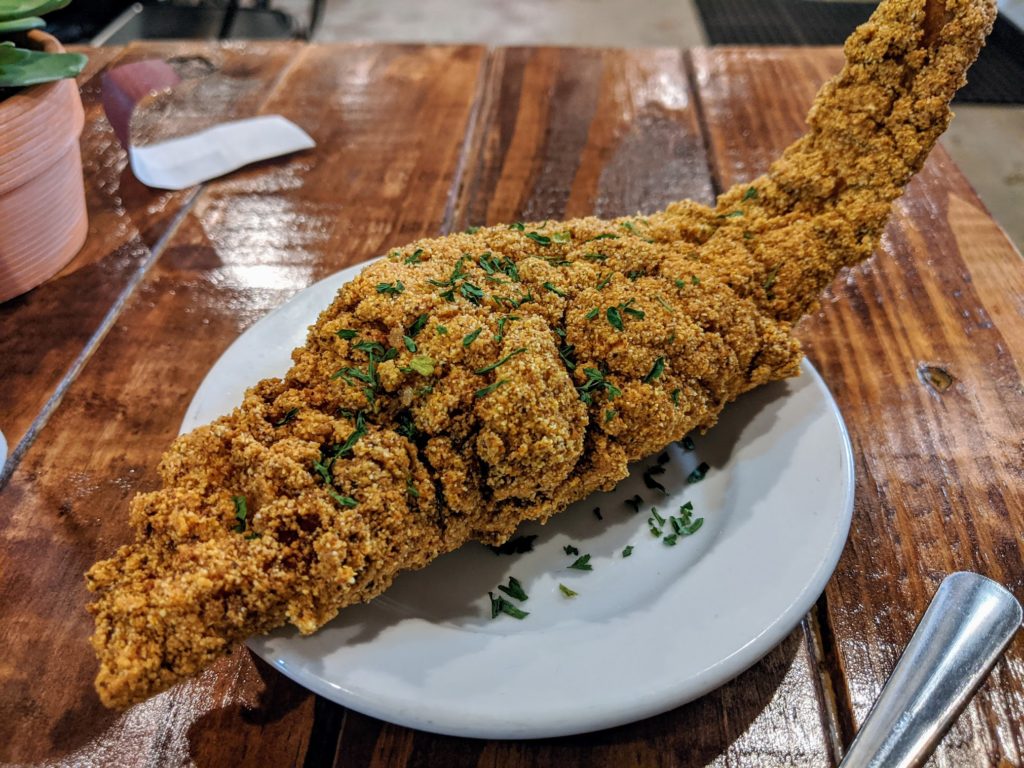 North Lake: Bam's Vegan. Chef Brandon Waller's huge vegan wraps and fresh smoothies made their reputation during his early years as a pop-up chef serving food at events around the Dallas area. The Irving store offers vegan food fans a chance to enjoy Waller's food on a regular basis.
Richland: Big Mama's Chicken and Waffles. This ultra-popular restaurant around the corner from Richland is beloved for its late hours—open until midnight—and its drive-thru. Fried chicken baskets, seafood and waffles are menu mainstays. Bring cash, as Big Mama's does not take credit cards.