Last updated on September 12, 2019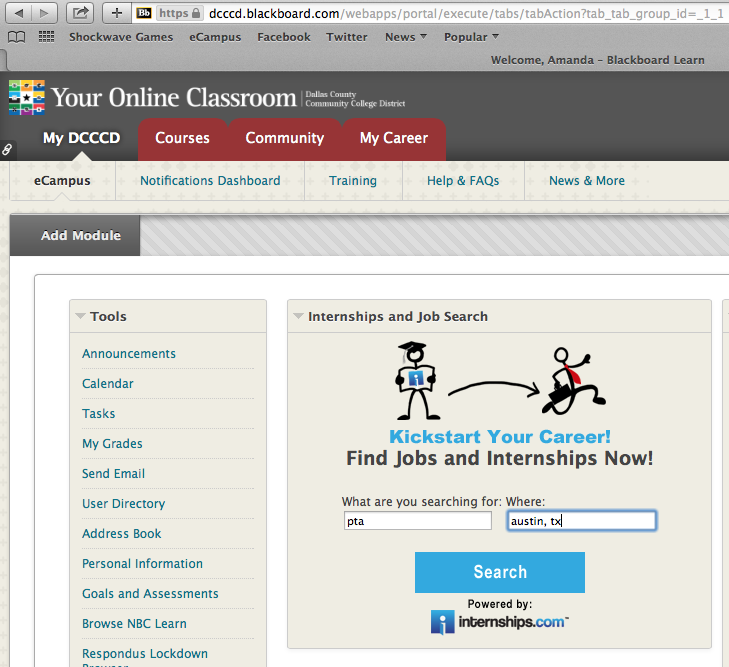 DCCCD now offers a free new tool to help you find internships.
We've given you easy access to the jobs website Internships.com. Internships.com lists more than 75,000 internships from more than 50,000 companies across the United States.
Even better: Along with internships, you also can search the site for entry-level jobs or student jobs.
It's Easy to Search
Filter your search by paid or unpaid internships; by for-profit, nonprofit or government; by location; and more.
To find the new search tool, first sign in to eCampus. Then, as the graphic near the top of the page says, "Kick-start your career!"
This is just another way DCCCD is working to help you succeed.