Last updated on September 9, 2022
Clearing Hurdles and Breaking Barriers
Sept. 12-18, 2022, is National Hispanic-Serving Institutions Week. As a Hispanic-Serving Institution, Dallas College plays an important role in not only fostering a sense of belonging for Hispanic students on campus, but also providing comprehensive support to help them succeed during and beyond college.
Last year, President Joe Biden reestablished and expanded a White House Initiative on advancing educational equity and economic opportunity for Latino and Hispanic students. Institutions like Dallas College, who are designated as Hispanic-Serving Institutions (HSIs), are at the forefront of fulfilling this mission.
By definition, a Hispanic-Serving Institution's undergraduate enrollment must include at least 25% Hispanic students.
As of Fall 2022, 51% of the students attending Dallas College are Hispanic.
As an HSI, Dallas College qualifies for and receives Title V federal grants designed to increase support of Hispanic students at three of its campuses: El Centro, Eastfield and North Lake.
"HSI grants are an integral resource in higher education that support the education and success of Hispanic students," explained Rose Galloway, associate vice provost of Academic Affairs. "These federal awards allow us to commit to diversity, equity and inclusion with an intentional focus on increasing enrollment, improving retention and seeing more Hispanic students graduate into successful careers."
Because many Dallas College students are first-generation college students, just making it to the college classroom can be an enormous hurdle to clear. But once inside the classroom, additional challenges exist.
"Many Hispanic students struggle in academic settings due to language barriers, high absence rates, employment priorities, a sense of not belonging, and a lack of parent education," said Galloway. "HSI grants allow us to mediate these barriers to success and meet our Hispanic students where they are with unique issues that require innovative solutions."
Support Leads to Success
These innovative solutions include everything from basic needs assistance — like food pantries and free transportation — to success coaching and academic support, and even programs designed to provide specific skills training like financial literacy and apprenticeship programs.
For instance, at El Centro campus in 2021-2022, 209 students have or are participating in business IT internships and apprenticeships. And 327 students received financial literacy training through the Money Smart program.
During the Spring 2022 semester, 67 students also received academic assistance in remedial coursework at El Centro, helping put them on the path to academic success.
That support leads to results: In Fall 2021, 72% of Hispanic first-time college students who attended Dallas College returned for their second year.
And as Dallas College continues to prepare students for a rewarding career, we'll continue to offer the necessary support — provided through resources like Title V grants — to help them succeed in their journey.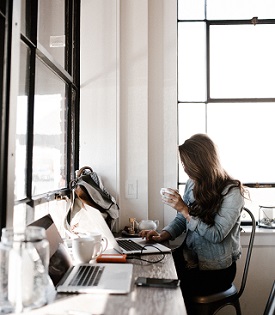 Title V Grants by the Numbers:
El Centro
$2,991,879 Awarded
1,575 Students Served to Date
Eastfield
$2,974,792 Awarded
754 Students Served to Date
North Lake
$2,970,570 Awarded
630 Students Served to Date