Last updated on October 8, 2019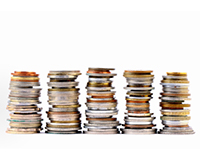 Managing your money can be a challenge, especially if it's a new area for you. Luckily, U.S. News & World Report created a list of 6 Major Money Mistakes New College Graduates Can Avoid.
The suggestions range from the standard (Don't wait to save!) to the detailed (Look at your student loan repayment terms!). Take a look and see what you think.
This post is part of our series on Financial Literacy, the idea of being fluent in the language of money. We're hoping these posts will give you some guidance about how to be financially responsible in college and throughout your life.
See all of our Financial Literacy posts here and on social media, and let us know in the comments what you'd like us to cover.