Last updated on May 22, 2023
Asked to describe the role of a stage manager, Dallas College student Ava Stipe flipped the question around.
"What doesn't a stage manager do?" Stipe said, smiling.
Stipe went on to compare a stage manager to a head coach, saying: "We're leading the show, setting everybody up for success and making sure we create what was intended."
Stipe proved to be one of the best college students to do just that for the Richland Campus' performance of "Self-Injurious Behavior," earning a prestigious honor from the John F. Kennedy Center for the Performing Arts last spring. Stipe was one of 17 students nationally given a production award for "distinguished achievement in stage management."
"When I heard I won, I couldn't believe it," she said. "It took me a week or two to really realize how big of a deal it was. It really made me appreciate Dallas College even more than I already did."
Stipe's recognition was one of three Kennedy Center awards won by Dallas College's Richland theater program.
"Self-Injurious Behavior" was also selected for a "Citizen Artist Award," which recognizes programs in higher education using theatrical production to promote long-term societal impact through an artistic lens. The production also was named in the "distinguished achievement in the facilitation of a brave rehearsal space," a distinction that celebrates teaching artists in production who create a rehearsal room community that prioritizes the mental, physical and emotional wellbeing of their student artists.
Andy Long, who is in his 12th year as the theater chair at the Richland Campus, loved seeing his students recognized on the national stage. And, as Long noted, there are no separate divisions between four-year universities and two-year community colleges.
Dallas College held its own against some of the most established theater programs in the region.
"It's a really big deal," Long said. "The students are nervous and asking, 'Do you think we'll hold up? Do we belong?' I'm like, 'Guys, just wait.' "Then we go to the regional festival and they're like, 'We do belong!' Yes, we absolutely belong, and we fit in with any program out there."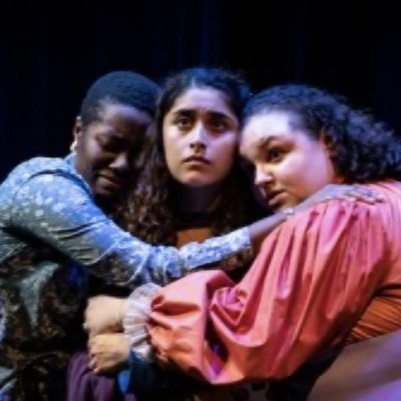 Choosing Dallas College
Long doesn't come from an academic background. He was working professionally as an actor, director and comedian when he applied for what he thought would be an adjunct faculty position.
However, during his initial interview, Richland Campus President Dr. Kathryn Eggleston surprised him when she discussed if he'd be interested in running the entire program. So, Long laid out what his five-year plan entailed, which included the process to start entering the Kennedy Center awards, and his 10-year vision, which included being in consideration to actually win those coveted awards.
Long followed through on his plan as the Richland Campus submitted productions for consideration in his fourth year. Since then, the campus has been knocking on the door for national awards. The Richland Campus had three productions that were "held" for consideration by the Kennedy Center in years past before "Self-Injurious Behavior" finally broke the proverbial barrier.
As the saying goes, if you keep knocking, the door will eventually open.
"It's like anything else. Sometimes victory goes to those who show up," Long said. "I think the years of putting in the work and also just the students and faculty going to these festivals and seeing some of the work that's being done out there … OK, we need to get up to that level."
Another benefit of being in the mix for national awards is the inherent sales pitch the program can then make to incoming students. Stipe is the perfect example of a student who likely would have headed off to a four-year university like several of her high school classmates but chose to attend Dallas College instead after meeting with Long and the other faculty members.
Now, Stipe is being recognized on a national level as a freshman, which helped her land a summer job with the renowned Santa Fe Opera. Stipe's success has caught the attention of her former classmates at four-year schools, who are now reversing course and going the community college route.
"When you're in high school, you have such big dreams, you want to go out and party and live your life away from your parents," Stipe said. "But the one-on-one time from the professors and the attention that I've gotten at Dallas College has been great. My entire friend group sees it and all of them are going to community college next year. They're like, 'Why am I going into debt to live in this tiny dorm room?' "In high school, community college was a last resort for me but I'm so glad I did it. Dallas College has been amazing. I've had such a good time and made so many great friends."
Inside the Show
"Self-Injurious Behavior" was written by playwright Jessica Cavanagh and debuted at Dallas' Theatre Three in 2018. The play, which is inspired by Cavanagh's real-life events, centers on the difficult and heart-breaking decision of a young, married couple sending their severely autistic son into a 24/7 care facility.
As Long wrote in a synopsis, the marriage falls apart and the mother escapes to a renaissance festival in Portland, Oregon to spend time with her sisters.
"There she learns to accept what she cannot change and find hope in a seemingly hopeless situation," Long said.
Long felt the script fit well with the returning and incoming students, although he needed Cavanagh's blessing to make subtle changes to it. For instance, one of the changes was using individual students for each character instead of going with the original script where one actor would play multiple characters.
"We're an educational institution and we wanted to give more students the opportunity to be on stage," Long said.
Cavanagh was more than OK with that, and the other changes Long presented.
"She was great," Long said. "She was always willing to reach out to answer questions on characters. It was really a collaborative effort."
Just as important, the play resonated with the audience every night.
As Stipe put it, "I've never been so passionate or cared about a show so much. This show changed my whole perception of family and a mother's love. Everybody in the audience would cry. Everybody's hearts were touched.
"We made something beautiful that I never thought that I could do. But, as a team, we did it together."
The Kennedy Center agreed.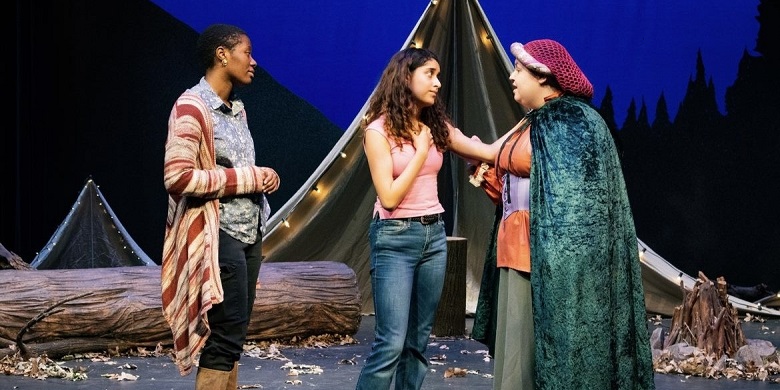 This story and others like it can be found in the Student Newsletter. Check your Dallas College email to see the latest edition.