Last updated on March 21, 2023
Ana-Maria Ramos still remembers the day she received an acceptance letter from Dallas College.
"I was so elated," she said, smiling. "I told everybody, 'I got accepted to college!'"
After a brief pause and chuckle, Ramos said: "I didn't know it was open enrollment and they accepted everybody. But, to me, it didn't matter. I was a college student."
That was a feat in itself for someone who dropped out of high school and had her first child at age 15. A local community organization helped Ramos obtain her GED and she eventually earned an associate degree taking classes at Dallas College's Eastfield Campus.
Those days at Eastfield proved to be life-changing for Ramos. She took a government course early on, which laid the foundation for her political passions, and also boosted her confidence to pursue additional degrees.
Fast forward to today and Ramos now holds a bachelor's, master's and law degree. She runs her own law firm, Ramos Law PLLC, and is the current House District 102 State Representative in the Texas House of Representatives.
"Dallas College was such an amazing environment and it allowed me to go through a patch of my life and really lifted me up to continue further," she said. "That community college and those professors, those angels who were there helping me and my classmates, I don't know where I would've been without them."
Ramos returned the favor years later, teaching government classes at Dallas College's El Centro Campus for six years before becoming a state legislator.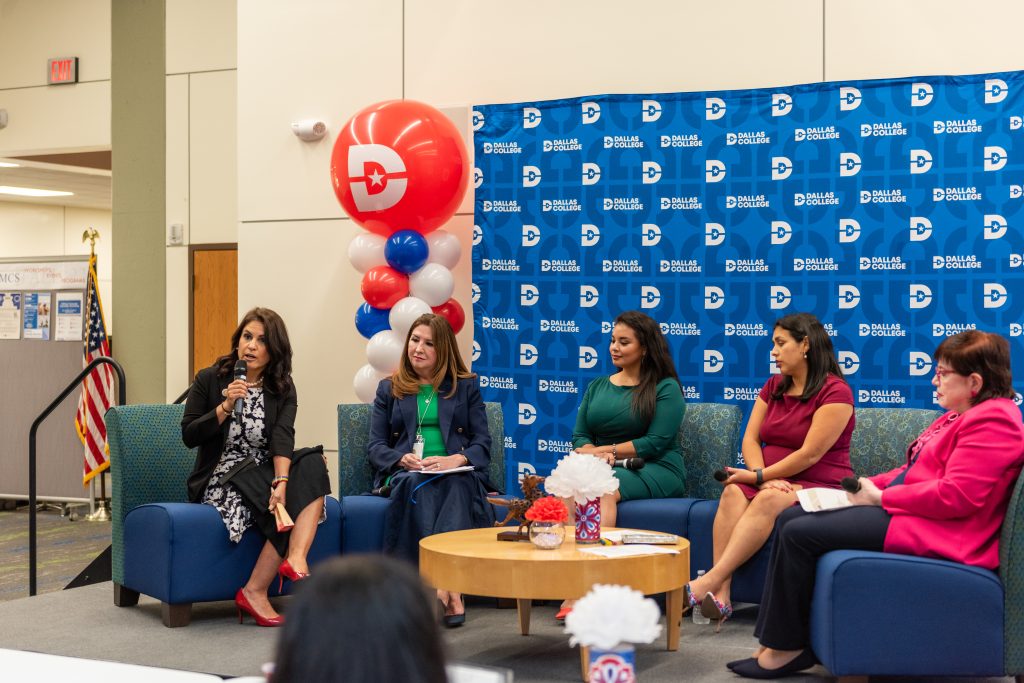 So Long, Stigma 
Ramos is among the many success stories to come out of the community college ranks. And she's among the biggest advocates for community colleges today, dismissing the notion that community colleges carry a "stigma." 
Instead, Ramos said, community colleges are the best kept secret.
"It's a rule in my household – everyone has to get their associate degree first," Ramos said. "My husband has his. My daughter, who is a teacher, got her associate degree from Dallas College. That's a rule in our house. If you're going to take out student loans, you're going to do it past your associate degree.
"That's what smart people do. You save money, you stay close to home, so you don't have to pay room and board, and you get educated and empowered and encouraged to move on."
It's a message that Ramos shares almost daily. She recalled a recent visit with a community college student in which Ramos shared the story of taking the government class at Dallas College.
It still ranks among the most memorable experiences in Ramos' life.
"Our professor did an exercise on democracy," she said. "In his exercise, I just remember the minority, the smaller group of students, were the ones who 'won' this election and the rest of us lost.
"I realized, there's something to this democracy thing that I need to be a part of. I need to learn what's going on. That's really what inspired me to start volunteering at polling places and getting to know about elections. From the age of 18 or 19 to now, I've taken a day off to go to the polls and volunteer, translate, do whatever I needed to do because of that class at Eastfield." 
Speak Up, Speak Out 
As we continue to celebrate Women's History Month in March, Ramos has a simple message for women out there aspiring to follow in her footsteps. 
"Like I tell all young ladies, don't stop," she said. "Things are going to get hard and it's going to be uncomfortable, but that's the space you grow. In my experience, even to this day as a woman, it's pretty frowned upon to be vocal but speak up and speak out. When you're uncomfortable, that's when you're growing."
Ramos is living proof of what is possible when you embrace being uncomfortable. She went from high school dropout and teen mom to owning her own law firm and becoming a voice inside the Texas Capitol. She hopes every young woman sees her story and is inspired by it.
It's a two-way street, too, as the younger generation continues to inspire Ramos.
"I'm always encouraged when I'm out in the community talking to young girls and one is the head of the debate team or one has read 10 books in the past month," she said. "Those young ladies inspire me to continue to fight and be that voice for them as we continue to lift them up." 
Called To Serve
Ramos is proud that she paved her way to Austin through a grassroots campaign. She might have faced an uphill battle when it came to campaign dollars, but her message has resonated with constituents. 
Ramos was elected to office in November 2018, and was reelected in November 2020 and again in November 2022.
"For me, it's a service. It's not easy when you're an elected official to move away from your family for six months every two years," she said.
But Ramos has enjoyed representing District 102 in Austin and tries to be as visible as possible whenever she's in town.
"It's an honor to be accessible where an 8-year-old says, 'That's' my rep.' Or the 7-Eleven cashier knows who their representative is," she said. "If we had more of that where we were accessible and people knew who we were, we'd be a much greater society.
"It's a beautiful thing to bring democracy to the doorsteps of every home in my district. They know they have a direct connection to their rep, whether they vote or not, they know I'm accessible. I'm in the community and neighborhood."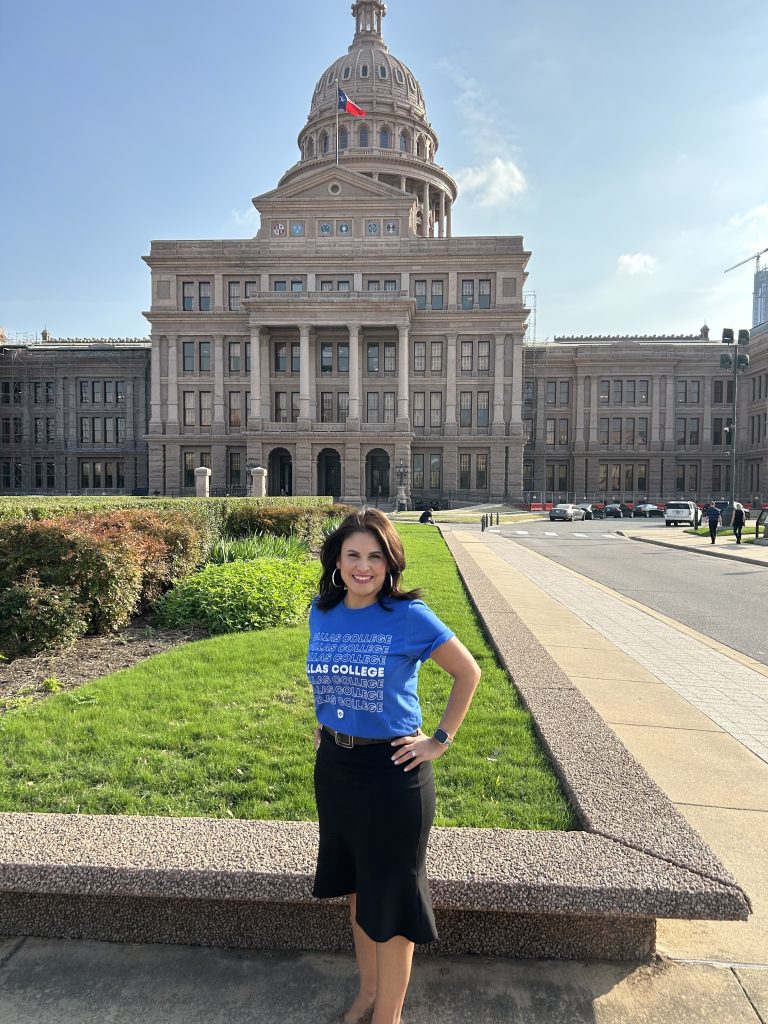 Dallas College alumni are encouraged to join our Alumni Network!