Dallas College is home to a couple of national championship soccer programs. Again.
The Richland men's program won its fifth straight NJCAA Division III championship on Sunday in New York, defeating Genesee Community College. And the Brookhaven women's team became back-to-back champions, knocking off Mohawk Valley Community College on Sunday in New York.
For Richland, Felipe Garcia scored both goals in the 2-0 victory over Genesee Community College. The Thunderducks completed an unbeaten season, going 16-0-1.
Richland, which now has won 11 national championships in program history, has become a modern-day dynasty in the sport. It hasn't lost a game in four straight seasons. The last loss came on Sept. 25, 2018.
The Thunderducks went wire-to-wire as the No. 1-ranked team in NJCAA DIII this season, too.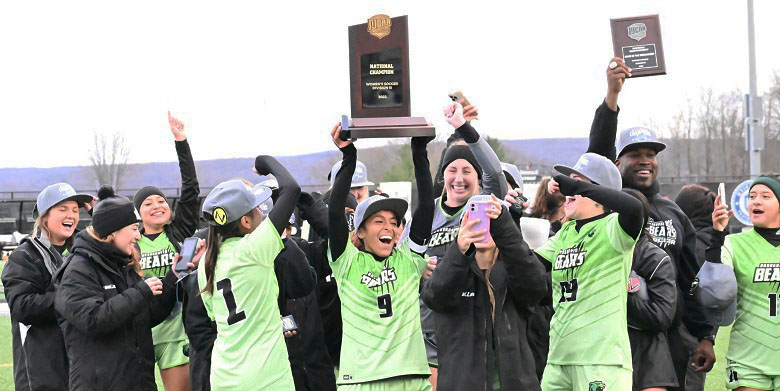 The Brookhaven women's team, meanwhile, is a budding dynasty in its own right.
The Bears pulled away for a 2-1 victory over Mohawk Valley Community College to win a second consecutive national championship. It's the program's fourth overall championship. Meah Perez scored the game-winning goal in the 60th minute. Perez closed her season with goals in the final four games.
Brookhaven finished the season with a 16-0-1 record, its lone draw a 1-1 tie to Dallas Athletic Conference rival Dallas College Richland.
Volleyball Update
The Brookhaven women's volleyball team reached the national tournament in Minnesota last week. The Bears finished third place in the country, rallying from a deficit in the third-place game.