Last updated on July 25, 2022
Campuses Getting More Air Quality Monitors
Partnership with UT Dallas provides valuable decision-making data for public and environmental health leaders
Dallas College now has two ways for students and employees to check air quality before going outside:
An internal Sustainability SharePoint site (login required) for students and employees, which includes the Environmental Protection Agency's (EPA) Air Now air quality forecast for the day, as well as real-time air quality data. (Why does it include a forecast and real-time data? Because air quality often changes as the day passes; it might be "good" in the early morning when you check and change to "unhealthy for sensitive groups" by the afternoon.) The Air Now Air Quality Index (AQI) reports are based on the data received from only one large EPA monitor, which services all north Texas.
DFWSharedAir Network has more than 100 smaller monitors located around Dallas County. The joint effort of University of Texas at Dallas and DFW governmental entities, colleges and nonprofits has led DFW to become one of the first metropolitan areas in the U.S. to host an advanced hyper-local air monitoring and digital mapping platform. Dallas College currently hosts three monitors (Brookhaven, Coppell and Eastfield) and will be adding 10 more in the coming year. SharedAirDFW.com allows community access to 24-hour, real-time air pollution information. For more information about this project and potential class projects, contact Brandon Morton at bmorton@dallascollege.edu.
What are the negative effects of air pollution?
Air pollution is the cause of more than 6 million deaths each year. It can cause:
Cancer
Cardiovascular (heart) disease
Respiratory (lung and breathing) disease
Air pollution affects everyone, including healthy adults. But it is especially damaging to children, the elderly and unhealthy adults. In 2019, the EPA designated nine counties in north Texas as "nonattainment" areas:
Collin
Dallas
Denton
Ellis
Johnson
Kaufman
Parker
Rockwall
Tarrant
What causes poor air quality?
There are many causes of air pollution in Dallas County, including vehicle emissions; fuel oils and natural gas to heat homes; by products of manufacturing and power generation, particularly coal-fueled power plants, and fumes from chemical production.
What can we do to reduce air pollution?
Steps must be taken individually, in the community, at the industry level and in our government to put a stop to air pollution. As DFW citizens, immediate action can be taken by increasing our awareness of what we are breathing. Check out these resources to see what you can do:
---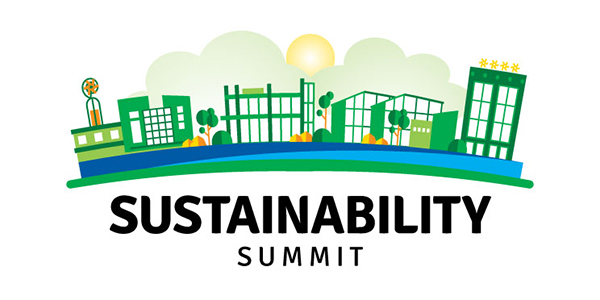 Mark Your Calendars!
Mark your calendars! The 12th annual Dallas College Sustainability Summit is at North Lake Campus on Nov. 4.
The theme of this year's Sustainability Summit is "Conscious Action Creates Purposeful Change: Be the Change You Wish To See in the World." Sustainability is a system thinking approach that addresses equity (people), the economy (prosperity) and the environment (planet). All three are interconnected. If one of these areas is ailing, then eventually they all will be affected.
The challenges we're facing today may sometimes feel overwhelming and unsolvable to a single person. And that is exactly why we must persevere as individuals to do what we can to be the change we wish to see in the world. Why? Because practicing sustainability in our own lives builds hope and influences others to make positive changes in their lives.
Join Dallas College and a variety of expert presenters on Friday, Nov. 4, 2022, from 9 a.m.-4 p.m.
This event is hosted by Sustainable Dallas College and is free and open to the public. A registration link will be available soon. (Note: The event is currently scheduled to be held in person; however, it may switch to online if the COVID threat level remains red through the fall.)
---
Sustainable U Webinars
Thank you to all who participated in our live Sustainable U webinar presentations! The 2021-2022 season put forth a variety of speakers, who covered a wide range of sustainable topics, and we are excited for what this next year will bring. The Fall semester will provide additional opportunities to participate in a live webinar, as well as pre-recorded, professionally produced webinars.
We use the months of August and January to plan the speaker series for the upcoming semester, and there are no new events planned until September.
But we're happy to provide links to some of the most popular webinars below in case you missed them before.
---
Follow Us on Social Media!
Follow Sustainable Dallas College on Facebook, Twitter and YouTube! Stay up to date on our upcoming sustainability events, and connect with other people passionate about creating a sustainable way of life.