Two Dallas College soccer teams won national titles this weekend. The Richland Thunderducks men's team won its fourth championship in a row with a 2-0 win against Herkimer College, completing an undefeated season in which the team won 17 games and tied one.
Meanwhile, the underdog Brookhaven Lady Bears took home the women's championship, in a dramatic 2-1 comeback victory played in snow against previously undefeated Delta College. Brookhaven finished its season with 19 wins and a single loss. Both teams compete in NJCAA Division III.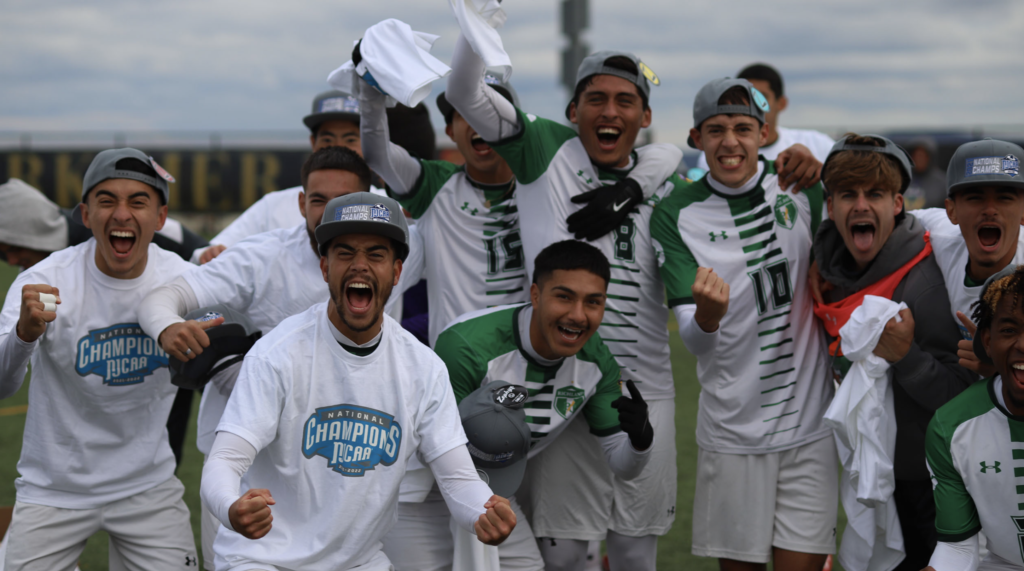 Lorenzo Boselli scored two headers for the men's team in the final and was named MVP. It's the second year in a row that Boselli has scored the Thunderducks' championship-winning goal. Watch his goals on the NJCAA official recap page. Teammate Sergio Baena was named the Most Valuable Offensive Player of the tournament. Coach Raul Herrera was named Coach of the Tournament.
The Lady Bears have played Delta College in the national championship game each of the last three years and have now won two out of the three matchups. Johana Rodriguez scored both goals in the title game and claimed MVP honors. Lilee Simpson claimed Most Valuable Defensive Player and coach Jimmy Elder won Coach of the Tournament. Watch highlights on the NJCAA website.