Last updated on September 29, 2021
Dallas College recently signed a five-year contract with Gexa Energy that will feature Texas Green-e certified renewable energy credits equal to 100% of the Dallas College load. This marks a major milestone in sustainability at Dallas College as it seeks to reduce fossil fuel emissions, promote the long-term health and well-being of Dallas County residents, and help create Texas jobs in renewable energy.
In addition, the plan will supply power to Dallas College at a cheaper rate, Dallas College Board of Trustees noted during their May meeting in which the new contract was unanimously approved. The fixed-rate contract also avoids the variable rates that shocked some consumers following the February freeze. The contract is set to begin June 1.
For the next five years, the contract is expected to reduce energy costs, reduce the overall carbon footprint of college facilities, and conserve crucial resources for the community.
Dallas College Energy Manager Garrett Rosser was instrumental in researching this new plan. He said the college will be implementing additional energy saving policies. "In terms of reducing our carbon footprint, the biggest thing we can do is reduce usage," he said. "The college is establishing energy best practices across all campuses and replacing outdated equipment, such as boilers and heat exchangers, with newer efficient models."
Reducing energy usage is part of being an environmental leader and responsible civic partner. "It represents a move away from fossil fuel and the greenhouse gas production that comes with it," said Garrett. "We've got so many community partners that are doing the same thing. We are a big institution, and we have such large usage."
New buildings—constructed under the $1.1 billion bond project—will follow strict construction and equipment efficiency standards, including high efficiency controls, boilers, and motors. Other long-term energy conservation projects are being explored.

Georgeann Moss, Dallas College's executive administrator of sustainability, said, "These initiatives protect the environment, promote equity and improve the economy. It is our social responsibility to ensure that future generations have the same or better quality of life as what we now enjoy; this purchase is a big step toward achieving that goal."
Upcoming Events
All the events below are no charge, but we do ask that you register in advance.

Edible Plants: for Pollinators and People!
Tuesday, June 1
Noon to 1 p.m.
Register

Organic Waste to Renewable Natural Gas: Opportunities for Anaerobic Digestion in North Central Texas
Tuesday, June 8
Noon to 1 p.m.
Register

Citizen Science for Everyone
Tuesday, June 15
Noon to 1 p.m.
Register

Shrinking the Digital Divide, One Piece of Technology at a Time
Tuesday, June 22
Noon to 1 p.m.
Register

Contribute Your Time for Global Good: Beginners Welcome
Tuesday, July 6
Noon to 1 p.m.
Register
Featured SDG Video No. 6: Clean Water and Sanitation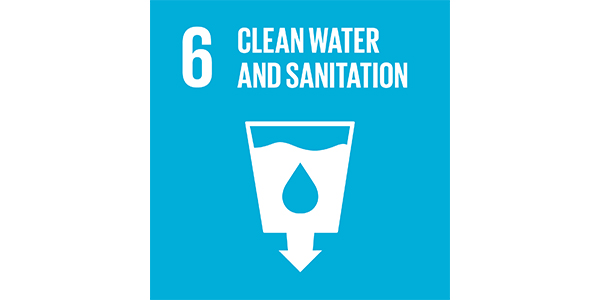 Did you know that using renewables helps Texas save its precious water? The production and combustion of fossil fuels require water, which can be a rare commodity in areas suffering from drought or extreme heat waves. Renewable energy production from wind and solar farms does not require water. Learn other ways Dallas Water Utilities is helping the UN achieve SDG No. 6 in this video featuring city of Dallas employee Holly Holt-Torres.