Last updated on September 29, 2021
In December, Dallas College welcomed Marisol Romany as its first chief social responsibility officer. Prior to joining Dallas College, Romany was director of diversity and minority business development at Orlando Health. She said she wasn't looking for a new position, but she decided to apply after researching Dallas College.
You have impressive experience in diversity, equity and inclusion. Tell us what attracted you to the newly created position of Chief Social Responsibility and Inclusion Officer at Dallas College.
I come from an education background and a huge piece of what I was doing for Orlando Health was making sure diversity, equity and inclusion education were provided. I saw the kind of support students were receiving from the Texas government and Dallas College leadership. I couldn't ignore it. I want my work to feel like I'm part of something bigger and that I'm supporting the community.
You have an Emotional Intelligence certificate from the Emotional Intelligence and Diversity Institute. Please explain what emotional intelligence is and how it connects to the work you'll be doing at Dallas College.
When we communicate, we either react or act. Emotional intelligence is a specific education that helps you connect with yourself so that you know what your triggers are, in order for you to be able to respond properly and professionally to any communication. Part of diversity training is giving employees skills to be able to manage how to use information to communicate properly. When you communicate with others and you understand where they are coming from, that's cultural competency.
Sustainability is a values-based problem-solving approach that simultaneously addresses three interconnected pillars: equity, economy and environment. We encourage our students, employees and community members to think of sustainability as a journey, rather than a destination. Where are you in your journey to sustainability?
In all honesty, I'm with everyone else. There's continuous learning in sustainability—what you know, what you need to know and what you should know.
Have you, or anyone close to you, experienced the effects of climate change? If yes, what happened and how did it affect equity, the economy and the environment?
Not too long ago the Caribbean islands were affected by Hurricane Maria in a major way. I am from Puerto Rico. We saw the same devastating effect for everyone, regardless of economic status. I know people in the Caribbean islands and how hard they worked for everything that they had. The devastation was so great that, in some parts of the islands, people could not get through to take them water, batteries, lights—the basic things that they needed to remain where they were.
To see them having to walk away from their homeland because their homes were destroyed was devastating. Some of the people came to Orlando where I was and we had to help them start over, not just from the business perspective but from the more humanistic perspective.
In terms of diversity, one of the interesting things about the islands is that there's such a mix of people that diversity is almost something that they don't talk about because they see each other every day. The races are so mixed. It is really when you leave the islands that you start to talk about diversity.
Dallas College uses the United Nations 17 Sustainable Development Goals (SDGs) as a teaching and learning tool. What is the connection between DEI and sustainability?
People cannot think or study or work, if they cannot eat, or don't have clean water or good health. When you think about the interconnectivity, the gender equality, the affordable energy, all of these things go back to economic development, and all of those things go back to education. Diversity, equity and inclusion provides access to a quality education. These goals are part of the bigger picture in the world to remove barriers and provide access, so that everyone can have an opportunity to thrive, whether it's in education, a job, or as a member of society.
Which goals resonate the most with you and why?
I'm going to go to the unexpected: [No. 17] Partnerships. Without everyone collaborating to make this happen it just won't. Everyone has to connect and support each other. Then, [No. 16] Peace, justice and strong institutions. Without strong institutions, such as strong DEI practices to support the workforce and students in Dallas College, it's impossible to accomplish other sustainable development goals. And then, [No. 5] Gender equality. That touches upon every human being and who they are. We cannot be productive individuals if we are not being our authentic selves.
Free Upcoming Sustainable U Events
There is no cost for these events, but we do ask that you register in advance.
Focus on Sustainable Development Goal No. 5 – Gender Equality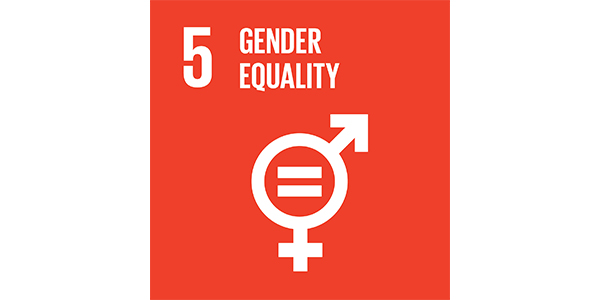 Sustainable Development Goal (SDG) No. 5 challenges us to "achieve gender equality and empower all women and girls." In Dallas, the Texas Women's Foundation (TWF) works to transform Texas for women, girls and families. CEO Roslyn Dawson Thompson explains how TWF is addressing SDG 5 in this three-minute video.
Take the Pledge:

Join us in taking the Renew Texas 2025 pledge to use electricity generated from 100% renewable energy by 2025.