Last updated on September 29, 2021
When Dr. Joe May, chancellor of Dallas College, welcomed attendees at the 10th Annual Virtual Sustainability Summit, he explained why Dallas College is committed to sustainability. Here are some highlights of his welcome address:
You may be asking what part a community college plays in all of this and it is really quite simple. If not us, then who? At Dallas College, we are committed to improving the health and wealth of our communities and the people within them. We stand behind that commitment, not because it sounds good, but because it is good for the prosperity of the world around us.
We have the chance to help shape growing minds in the classroom, too – with science and fact-based curricula about changes to our planet.
We take this seriously at Dallas College and embed the United Nation's 17 Sustainable Development Goals into the very fabric of our courses. Whether it's math, English or art, Dallas College has undertaken a commitment to ingrain sustainability education best practices in the way we teach our students and in the coursework itself.
Students will, in turn, take that knowledge and implement it, not only in their own lives, but the lives of family, friends and those around them. This will create a domino effect of sorts – when each person who knows better sparks new habits that have a positive impact, ultimately benefitting our society.
We often hear from employers who are desperate to hire talent with knowledge of sustainability practices; they look for people to innovate, problem-solve and discover new ways of advancement.
Businesses are quickly realizing that it pays to be sustainable.
The truth is that every one of us deserves a seat at the table and all voices are important to the conversation. That level of inclusivity is desperately needed now to build a truly sustainable workforce – one where unique perspectives and viewpoints are supported and embraced.
Watch Dr. May's welcome address on video.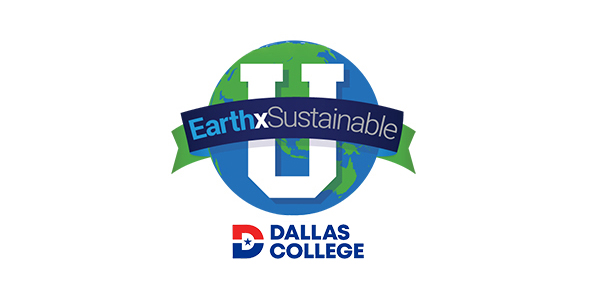 December 2020 Sustainable U Webinars
Dallas' Green Prescription: Southwestern Medical District Urban Streetscape and Park
Tuesday, Dec. 1
Noon to 1 p.m.
Texas Trees Foundation has embarked on a project to rethink how we design for people. The foundation is leveraging the restorative and health benefits of the environment to improve human wellness and create a sense of place by greening the streetscape along the main road and creating a 10-acre park to replace the cloverleaf interchange. By using an evidence-based process, each design decision is measured against health and environmental improvement targets.
The goal of the project is to foster a livable district that carefully considers the health of the natural environment, the health of thriving neighborhood systems and the health of the district where minds, bodies and spirits can heal.
Please register online for this free event.
Beginners Beekeeping
Wednesday, Dec. 9
Noon to 1 p.m.
Have you ever thought about starting a beehive but didn't know where to begin? Join this conversation about how to resource, start and maintain your own backyard beehive in Dallas County.
Please register online for this free event.
Regenerating Garden Soil
Tuesday, Dec. 15
Noon to 1 p.m.
Has the hard clay soil in your backyard stunted the growth of your fruits, flowers and vegetables? Join us for tips on how to regenerate the health of your soil, and learn how you can start preparing now for a healthy harvest this spring.
Please register online for this free event.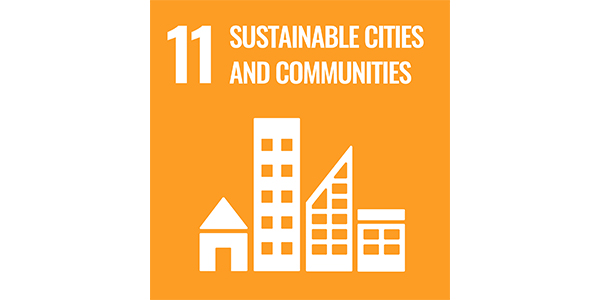 United Nations Sustainable Development Goal (SDG) 11 – Sustainable Cities and Communities
There are some things that we can all agree we'd like to have.
Imagine if every city on earth had:
safe, affordable housing and basic services
accessible, affordable and sustainable transportation and quality roads
clean air to breath and safe, affordable water to drink
reduced deaths and economic losses from disasters
inclusive and participatory planning
SDG 11 addresses these goals and more. To see how the City of Dallas is addressing this goal, watch this three-minute video.
Learn more about SDG #11.
Note: James McGuire now serves as regional counsel for the US Environmental Protection Agency's (EPA) Region 6, where he continues to support SDG 11 in Arkansas, Louisiana, New Mexico, Oklahoma and Texas.