Like all of you, DCCCD faculty members are also finding different ways to be both successful and productive during quarantine.
Eight faculty members shared their stories on how they have adapted to make this new normal manageable both for them and DCCCD students.
Brookhaven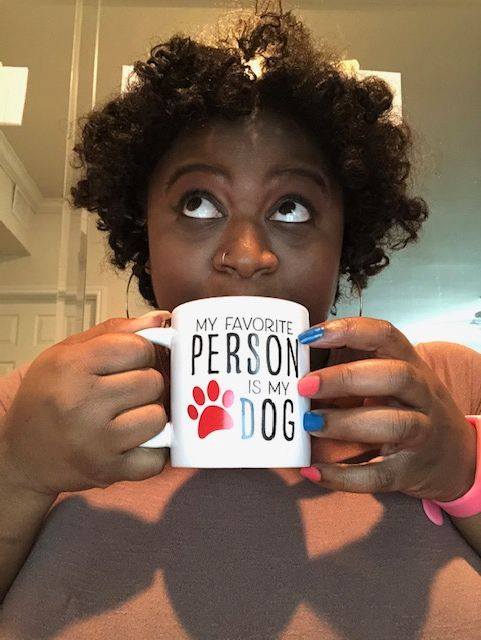 Carmen McIver has organized numerous interactive activities and is even working on a way to reveal Brookhaven's Student Life Awards.
"Though not being able to physically see my students is kind of tough, I still meet with them once a week on Zoom. I oversee all clubs and organizations and I am the advisor for Campus Activities Board. I have turned all of our meetings into virtual conference calls and that is how I stay connected with them. In addition, I stay connected with all club participants and their advisors through Microsoft Teams. Of course, Student Life is also about being fun, so I put together numerous virtual events for not just Brookhaven students, but all seven campuses!
For Easter, I put together an event called "Scavenger Hunt: Quarantine Edition." Using the Actionbound app, this allows students and employees to complete "missions" in their home. Each mission was worth a certain amount of points and they have a week to complete all 25 tasks. I've heard from a good amount of students that it was fun! I created passive programming for Autism Awareness Month and Diversity Month. Several students wore blue in honor of Autism Awareness and we posted it on our Campus Activities Board Page. For Diversity Month, there is a web series posted on our Microsoft Team page that students can access at any time."
Cedar Valley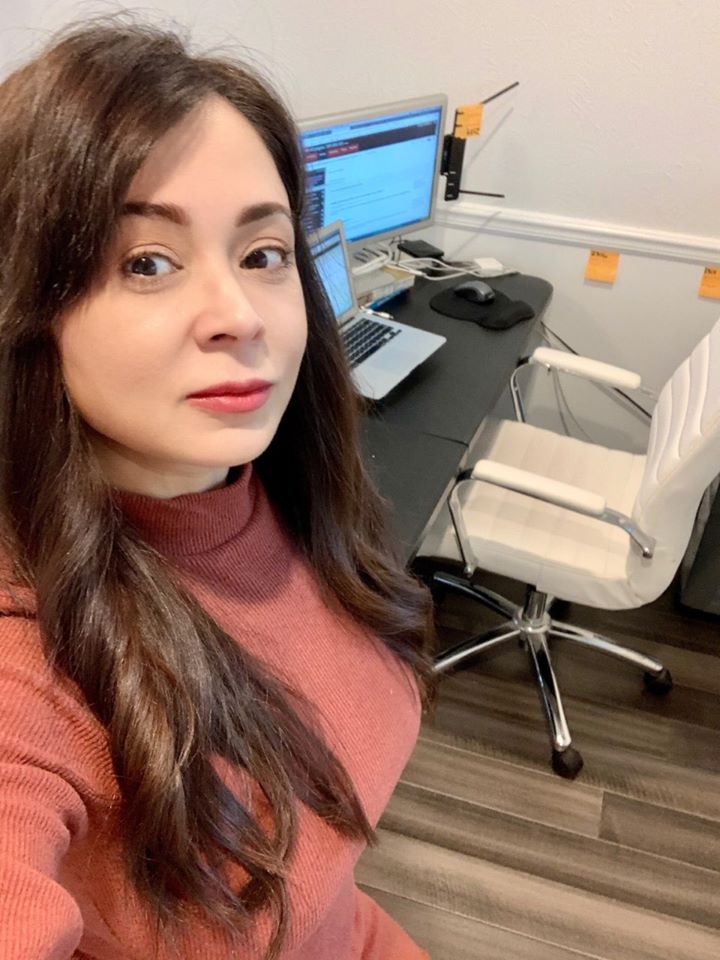 Dr. Susan Fiehrer Carrillo, professor and Philosophy Coordinator, altered her methods in her new classroom setting.
"I had been using a method of teaching called Flipped Learning in my on-campus sections, with a strong emphasis on oral communication and true collaboration to complete graded assignments during class. In transitioning to my flipped classrooms, I really had to focus on the students and imagine the stresses and strains they might be going through, including challenges to accessing the internet and a computer.
So, I decided to simplify as much as possible to ease the burden of learning and assignment completion on my students, which led to my focus on writing as the main method of assessment. Generally, speaking, things are going well, all things considered!"
Eastfield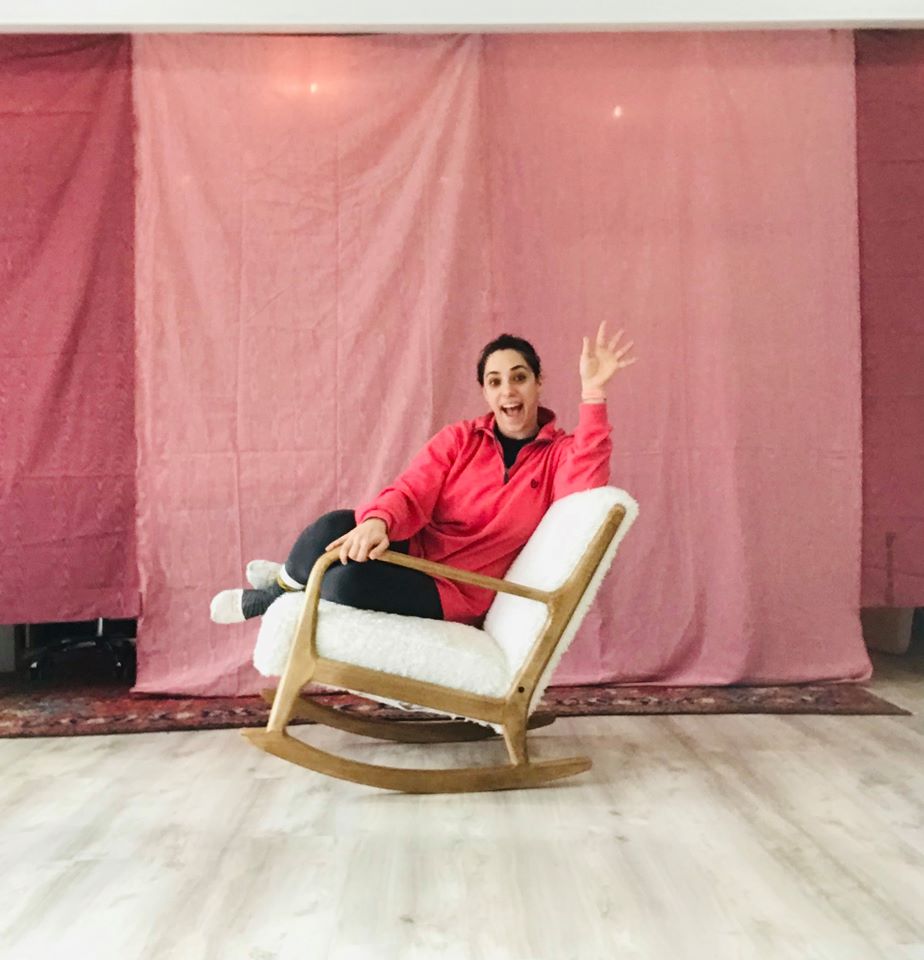 Dr. Danielle Georgiou, Eastfield's Dance Coordinator, has had to find a way to make her physically-based courses work in an online setting.
"I have taught online before, mainly lecture-based classes like dance appreciation and fine arts appreciation. But the transition to teaching my studio-based classes has been interesting and a challenge because it's difficult to conceive how a dance technique course, which is so physically-based and does rely on interaction, could move online.
"The classes are modified now because they rely more on students taking charge and being responsible for their physical education. But it helps them to see how much they already knew before we entered this new world and how actually in-tune with their bodies they are. It's been really wonderful to watch them grow as individual artists and dancers and to engage with them as peers now."
El Centro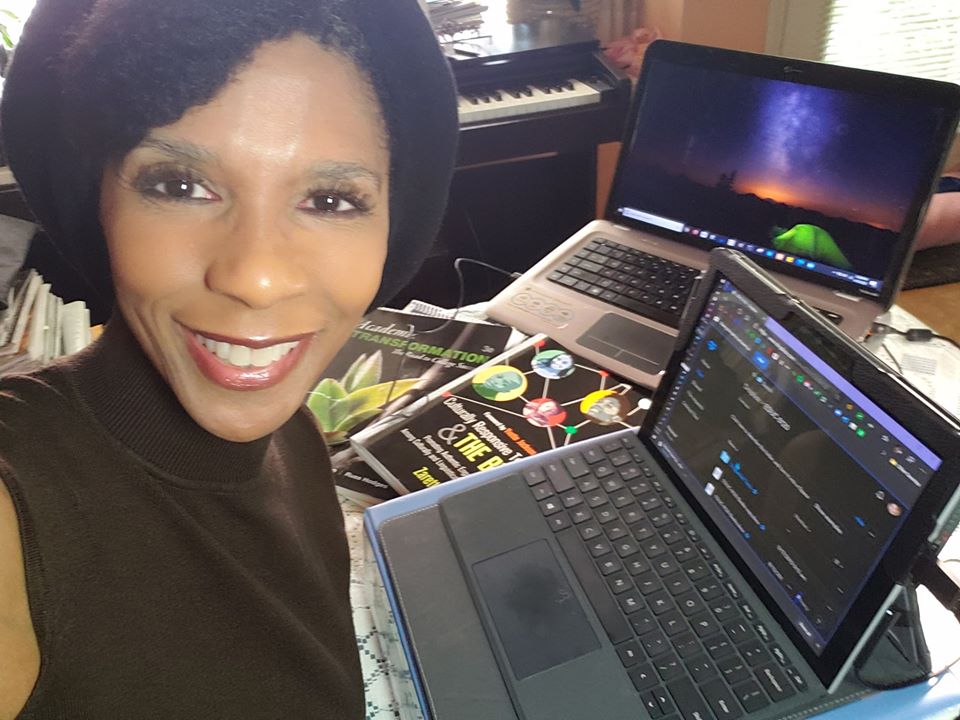 Dr. Cecelia Joyce Price has had fun exploring new ways to interact with her students.
"While I always have had my students' phone numbers handy through my Google phone number and a special ring tone for them, I have found that I am communicating with them even more using that number in addition to connecting with them for class online. Not seeing them in person makes everything feel very distant and cold. So it is important to me to put in even more effort to keep up with them and to stay on top of where they are academically. Doing so is easy with technology.
I doubt what I am learning to do is earth-shattering or new, but the best thing I have done so far is introduce the lesson to the whole group – all faces showing like "The Brady Bunch" intro. Then, breaking them up into groups for small group work and checking on their progress as they complete their assignment on a Google Doc. It has been an adventure, and I continue to be up for the challenge."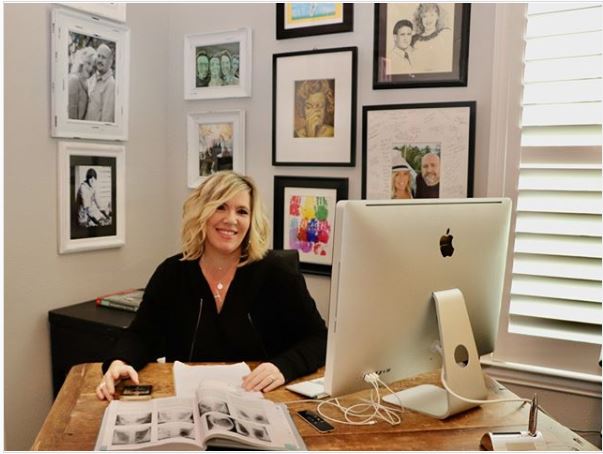 Radiologic Science faculty Julia Harryman is using an app to engage with her students.
"So far, it's been so good! Each week we get a little better at the virtual classroom and the students are seeming to engage more with it also.
"The students in Radiologic Sciences also use a private social media app called "Band." Our freshman and senior groups have separate "Bands" and use this quite a bit to communicate back and forth like a group text. We can post images of X-Rays, alert students when there is anything important posted to eCampus, ask questions about assignments, etc. I would say our students use this more than anything because of the alerts.
My Master's Degree is in Education, Technology Leadership, so I am getting to put that degree to good use right now. I am loving the video conferencing with my students; I miss their faces! I think we are learning as educators that we can adapt to new ways of teaching and communicating with students."
Mountain View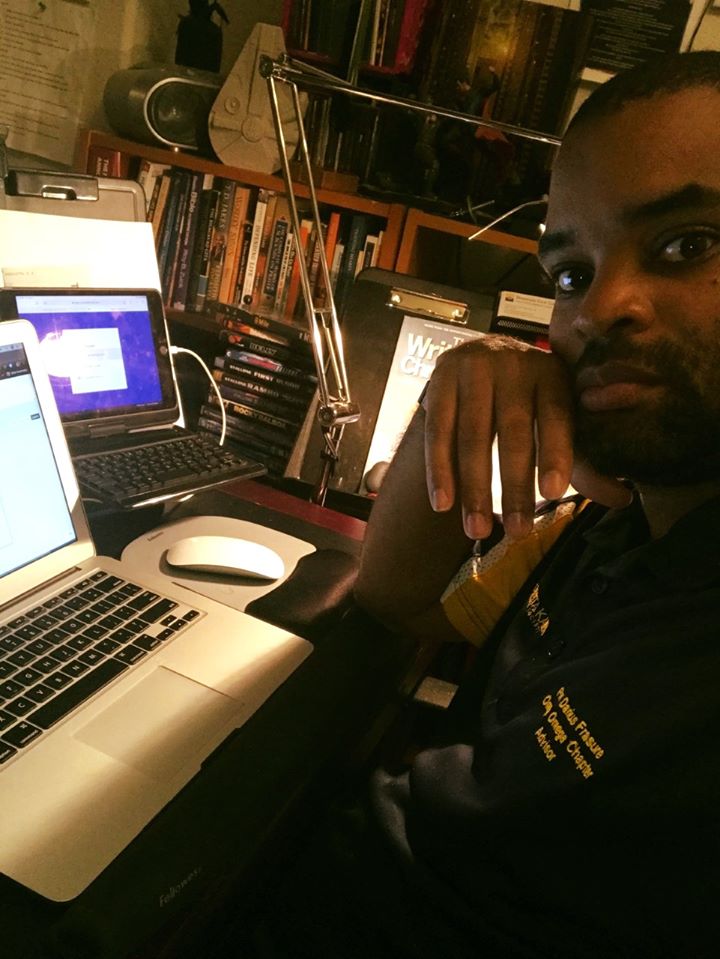 Mountain View English professor Darius Frasure knows the predicament some of his students are in, so he's done what he can to make things as accommodating as possible.
"I love being able to accommodate student needs by revising my assignments and schedules. Some of my students have children like me, and they don't have certain aids like childcare during this time, and I've been able to deliver instruction in a way that makes my course one less burden in their lives. I'm now homeschooling my 5th and 4th-grade daughters, and they are in two different school districts, so my workload is significant!"
North Lake
North Lake 2D Studio Art and Art Appreciation professor Brett Dyer's apprehension about teaching online went away quickly. Plus, dogs make everything better.
"As an art professor and studio artist, I was a bit concerned about teaching studio courses online since art is almost always better in person. But the technology we have today has helped make a smooth transition that works for emergencies like this. There are so many resources and tools out there, so the virtual classroom does not feel completely different. I also like having my studio assistants here with me at home, my dogs Brock and Betty! They add entertaining sound effects for my students from time to time."
Richland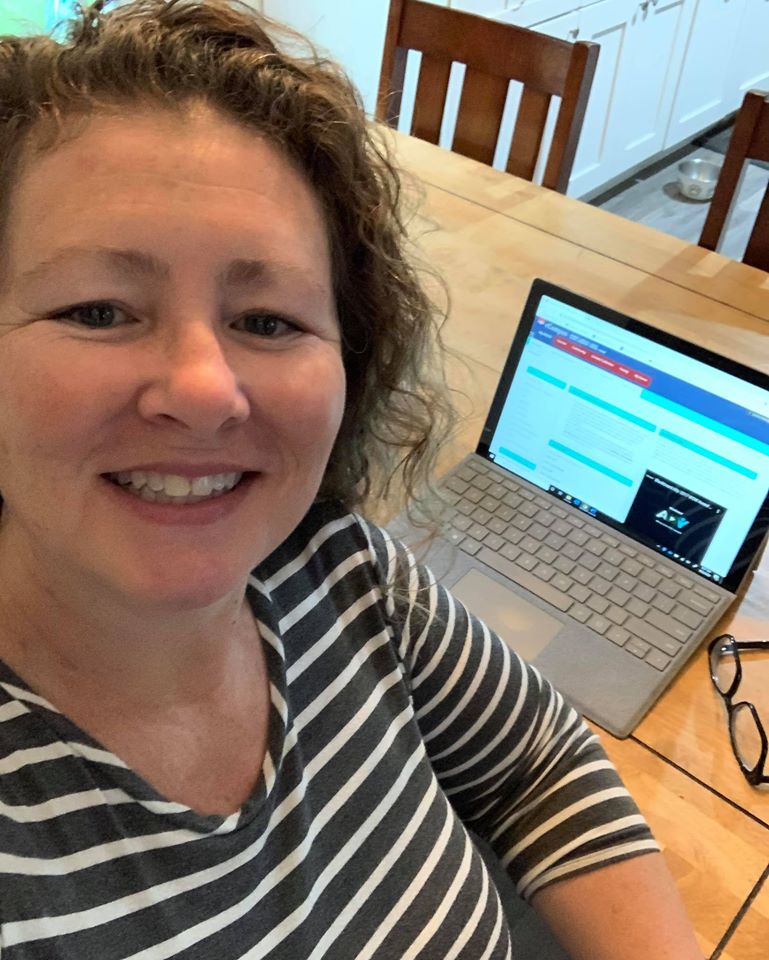 Richland English professor Justine White has a simple message for her students.
"Self-care is crucial for working from home. Taking breaks every two hours to get up and move around is vital, but don't get sucked into binge-watching Netflix or playing video games during breaks."