Last updated on April 24, 2020
Things are weird right now and we're all still adjusting to our new normal. It's been almost a month since we've all had to change to doing everything online. It certainly hasn't been easy, but that makes now a perfect time to highlight DCCCD students who are making the most under quarantine!
Last week, the colleges of DCCCD spotlighted student success stories on social media. Check out how they're staying productive without leaving home.
Brookhaven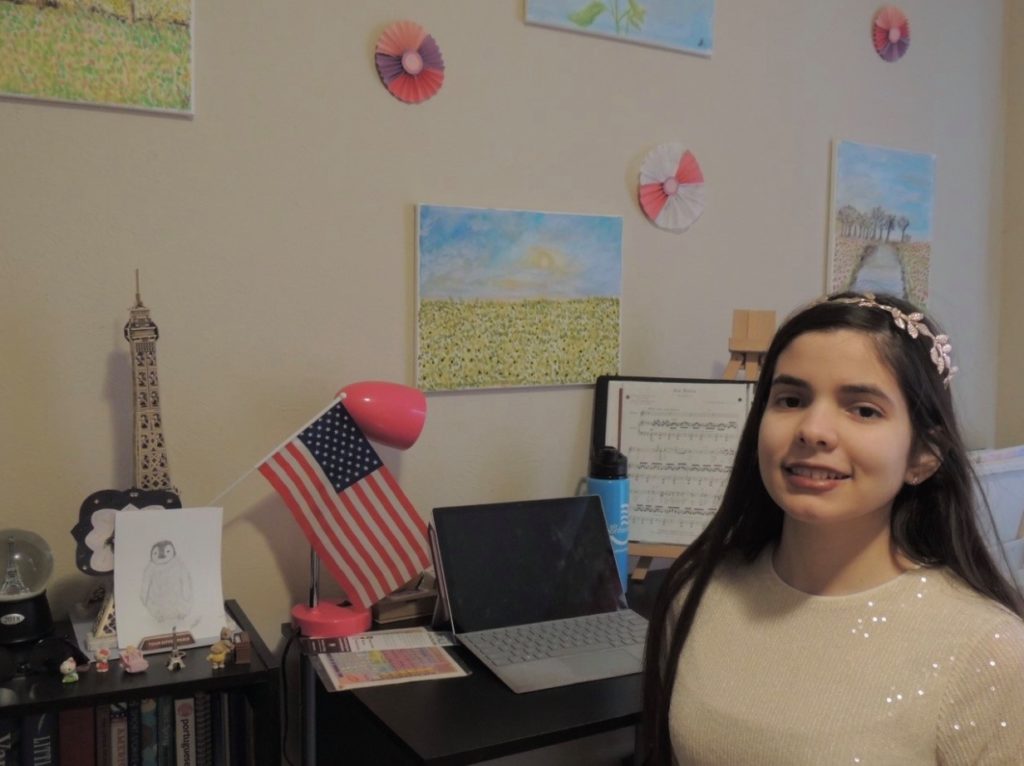 Brookhaven student Oriana shared how her organizational skills have helped her through the last month of school and work.
"Education is the base of every society, even during this resilient time. We have more reasons to continue it due to learning opening our minds to many different perspectives and developing critical thinking, which is pretty important nowadays. I do a weekly schedule for doing my homework and my work tasks. Also, I add some hours to my schedule for hobbies and entertainment because I need to have a balance between activities.
"However, I always try to finish everything like one week before the deadline, because I never know what could happen during that time. I love the fact that I can manage my time better for doing other activities, like working, reading, singing, gardening and drawing. Also, I do not pollute the air due to I do not have to go to college; therefore, online learning could be considered eco friendly."
Eastfield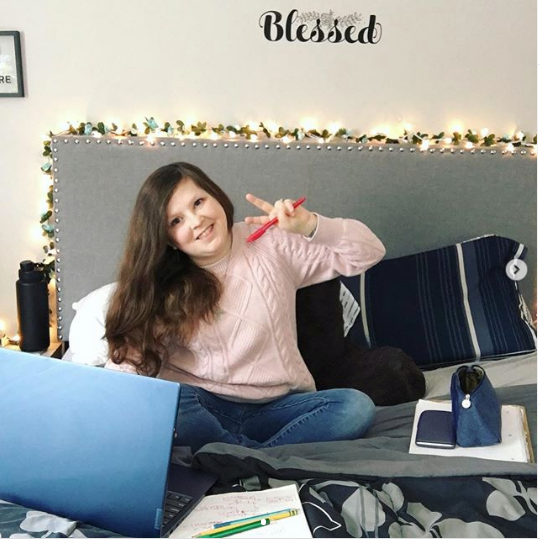 Hevan, an Early Childhood Education major at Eastfield, has adjusted well to working from home.
"It was really hard for me to transfer from face-to-face learning to online learning. But I love being able to be in my own environment while learning. During these crazy times, school is helping me stay productive and motivated. It is also keeping me on track with my goals."
El Centro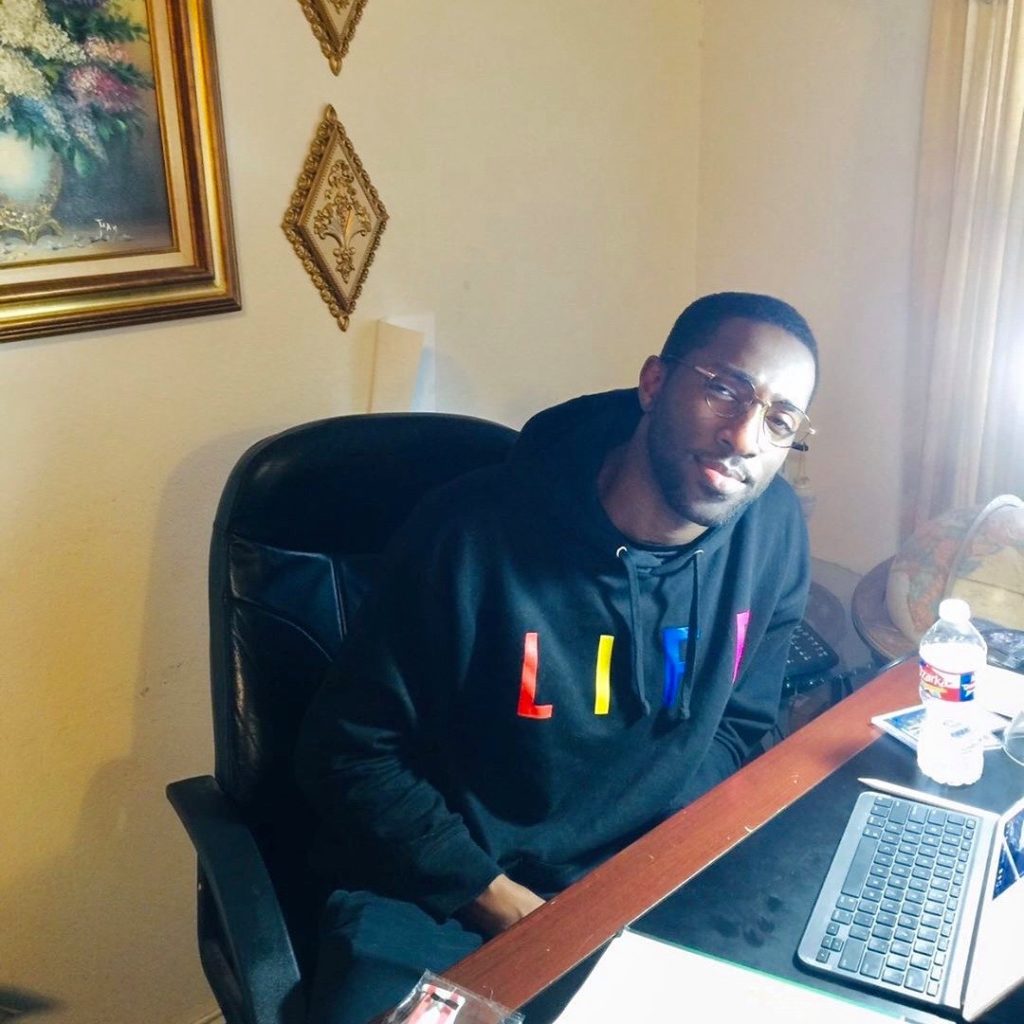 Dwayne already has plenty on his plate, as he is both a Radiology program student at El Centro and an anesthesia tech at Parkland Hospital.
"Over time, I've witnessed that education is key when it comes to progress and not allowing times like these to keep me from accomplishing a goal. The change to online learning is helping me be more responsible than ever: checking due dates like an office apprentice, staying on top of things before they come up. I've never used my iPhone calendar this much in my life.
"One thing about online learning is that I feel like I have more access with my teachers. Not that I haven't before, but being a FaceTime call away helps. Aside from not being able to get a haircut with this crisis going on, video chat and a hat will have to do for now. This whole pandemic is forming another obstacle for me, my peers and I'm sure many others as well, but online learning gives the journey hope."
Mountain View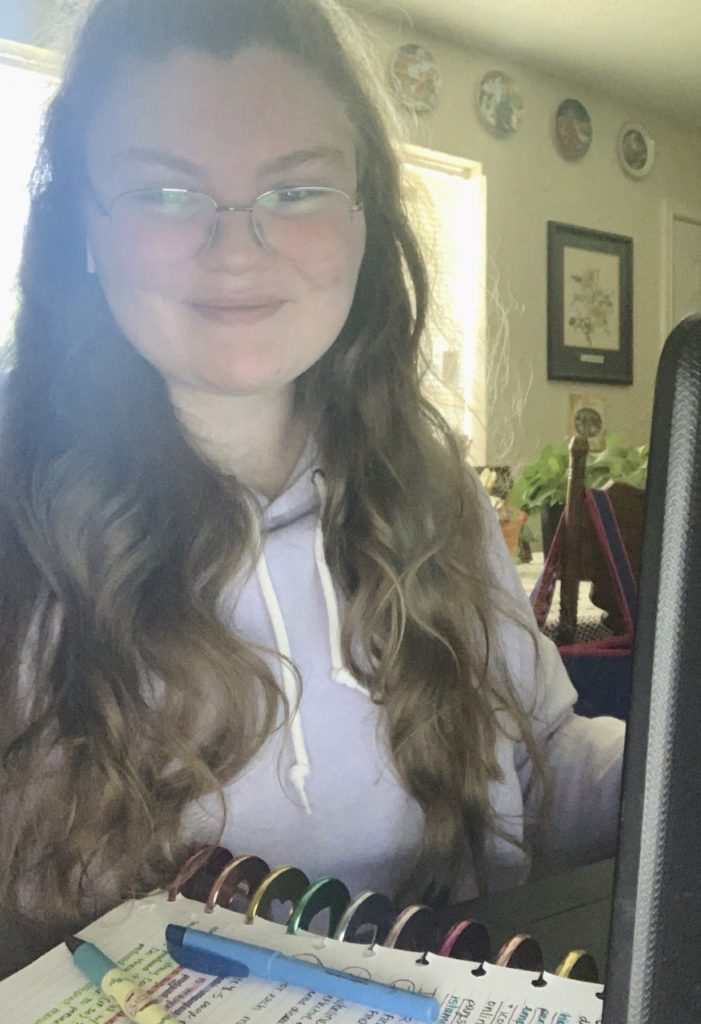 Mountain View student Hope is persevering while also making time to spend time with her daughter.
"Sometimes being a young mom can be tough, especially in this time of uncertainty that we live in. However, being able to continue my education while being at home with my daughter has been a pretty big relief. One of the most helpful things about online learning has been being able to better plan a suitable schedule for my daughter and I."
North Lake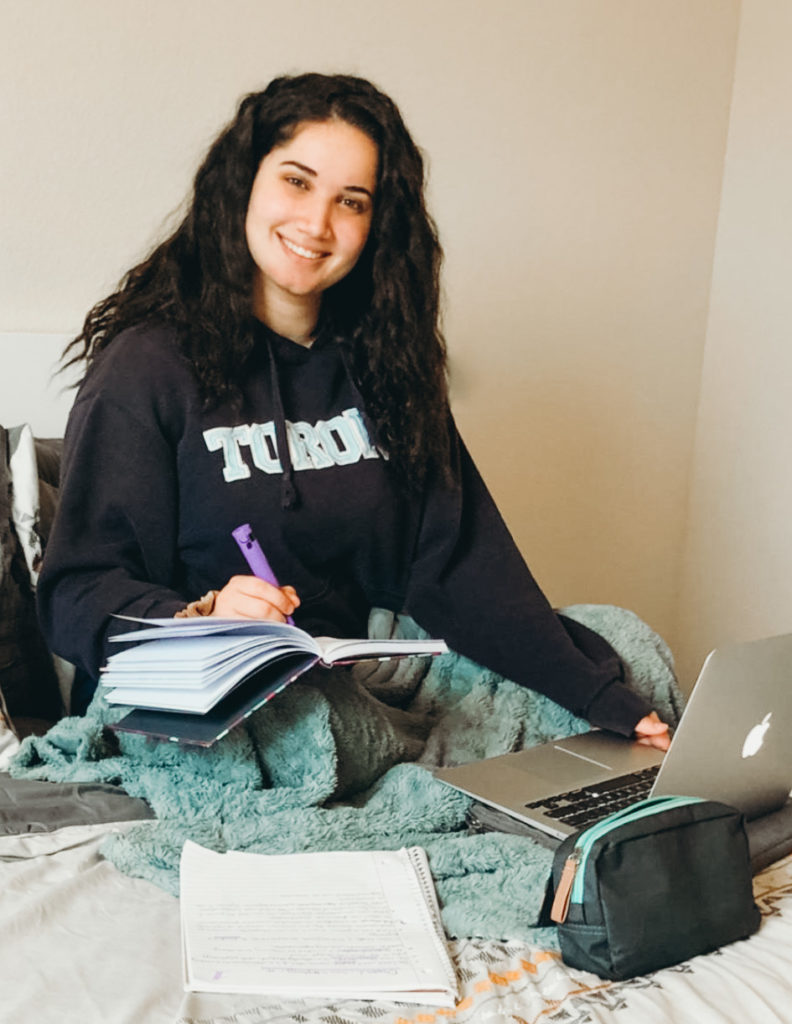 On top of everything going on right now, Layan, an Interior Design and Architecture major, is preparing to transfer to the University of North Texas this fall.
"I preferred having face-to-face classes, especially with professors who are a little more challenging. But since I've adapted to online learning, I've been able to adjust my habits to keep myself motivated to excel in my classes. I've learned to plan my week in advance and be persistent in keeping a routine since it's easy to lose track of time or even the day since we're at home."
Richland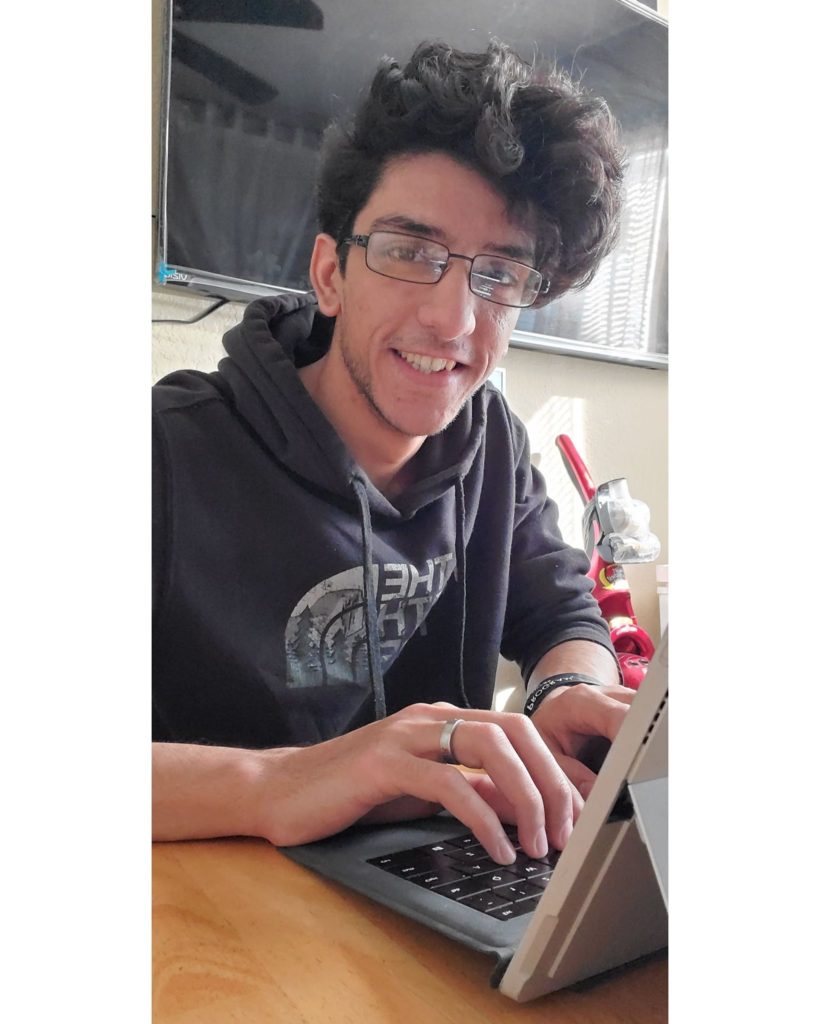 Richland student Yousha has found the transition to online learning a little easier than he'd initially anticipated.
"I always thought online learning would be this huge challenge, but it is actually pretty easy. I work at my own pace, I am more productive throughout the day and I can get more stuff done. It's been super awesome so far."
Let your college know what you're doing to stay sane and productive during quarantine. We'd love to hear from you!