Last updated on December 8, 2017
Thinking about a career change? IT jobs in Texas are in high demand, particularly as organizations continuously upgrade hardware, software and network equipment in order to keep up with quickly changing technology demands. But where do you fit into all that? Keep reading to learn more about how an education in Computer Information Technology can help reboot your career.
What a Computer Support Specialist Does
Personal computer support specialists install computer hardware and software, interpret and resolve problems for users and provide technical support for hardware, software and systems. Successful computer support specialists are patient and sympathetic, as they are often dealing with frustrated users. They also have listening skills to help them understand the problem at hand and use problem-solving skills to fix it. They may also need to describe solutions to technical issues in layman's terms so that clients can easily understand them.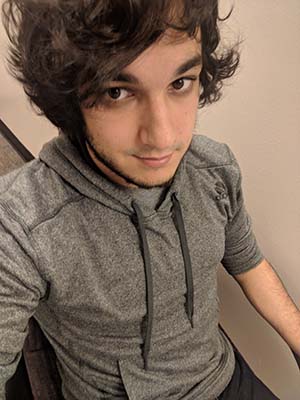 "This is a field where you have to practice," Brookhaven student Mihai Stanciu said. "You have to understand how the commands work and how they all connect and work together – which actually goes into trouble shooting. If you don't understand how things work, you'll be going around in circles. That's why we spend so much time reviewing."
How Much Do Computer Support Specialists Make?
Computer user supports specialists in North Texas make an average starting salary of about $27,000. These careers are on the rise, too — the Bureau of Labor Statistics projects 10 percent growth nationally for these jobs from 2016 to 2026, which is faster than the average for all occupations. North Texas alone expects almost six percent job growth over the next three years. Last but not least, the U.S. News and World Report ranked computer support specialist jobs #60 on their 100 Best Jobs list, for their appealing mix of salary, job market, future growth, stress levels and work/life balance.
Most computer support specialists have full-time work schedules — but that doesn't mean it's your typical 9-to-5. Because IT support is essential for many businesses to function, off-hours availability may be required on an as-needed basis.
Apply Now to Become a DCCCD Student
How to Become a Computer Support Specialist
"We always need networking professionals. Right now, there are more jobs than there are people training in security. We've seen (the number of students in) our security classes go up. The more dependent we become on computers, the more we need security experts," said Charles Cadenhead, who teaches networking and PC support at Brookhaven.
There is no one "best degree" for computer support specialists. Standards vary by company, but many employers assess candidates based on overall competency rather than having a particular degree. For the purposes of long-term advancement, you may eventually want to consider a bachelor's or other advanced degree. But if you want to start work sooner rather than later, these degrees and certificates at Dallas Community Colleges are designed for direct entry into the workforce and many can be completed in one year or less: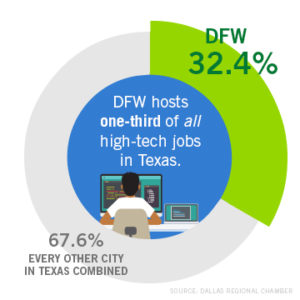 Students who are considering a degree or certificate in computer information or PC technical support can be sure of many things: televisions, smartphones and computers all need service, and many problems can be accessed and managed remotely. That means a technician can complete a task as harrowing as deleting a virus and never come to a customer's house or office.
However, most companies will not outsource their computer experts, which can mean long-term job security. "Companies do not want to trust their corporate secrets to people outside the company," Cadenhead explained. "They're going to want people in-house."
Other Information and Resources