Last updated on October 9, 2019
You didn't think Santa delivered all those goodies by himself, did you? Nope. Shipping and transporting goods from manufacturers to retailers to consumers is a big job, and it takes more than reindeer to get it done. Whether you're picking it up off of a store shelf or having it delivered to your front porch, logistics is how it gets done quickly and efficiently. Logistics Technology is a career path that's always in demand, and thankfully you can learn all about it here at DCCCD!
What is Logistics/Supply Chain Management?
The definition of logistics is, "the detailed coordination of a complex operation involving many people, facilities, or supplies." That can mean warehouse jobs, working for shipping and transportation companies, trucking, working in operations management and so much more.
How Can I Learn Logistics?
The Dallas County Community College District offers several options in Logistics Technology:
All of these programs are offered through North Lake College. The associate degree program can be completed in two years as a full-time student, the foundation-level certificate in one semester and the advanced-level certificate in two semesters.
Coursework includes classes like:
Domestic and International Transportation Management
Warehouse and Distribution Center Management
Freight Loss and Damage Claims
International Logistics Management
… and much more!
You'll learn from expert faculty who have a combined 70 years of experience in the field.
What are Students Saying About the Program?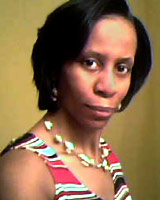 Theresa Tennyson-Young: "The Logistics program originally caught my eye while I was registering my sons for college at Cedar Valley. I have a bachelor's degree in finance from Dallas Baptist University, but stumbled into an inventory and logistics career more than 13 years ago. Most of my experience has been learned on the job, with little formal training in the industry.
"With the Logistics program at Cedar Valley, I wanted to learn more about the career I'm already in. My desire was for the program to help me fill in the gaps of my education and it has! Many of the terms and processes I use daily have been explained in detail through my classes. It has helped me better understand how all the pieces fit together and how many of the processes developed."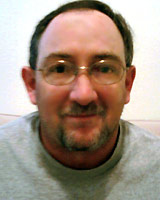 John New: "After high school, I did a lot of odd jobs, but I kept getting laid off. I took some college courses my senior year in high school and did one semester at Sam Houston State University. I call 1984 to 1986 my 'work and get laid off' years. Now I'm working on a certificate and then going for the associate degree in Logistics at North Lake College; one day I eventually hope to finish my bachelor's degree too. Since I work long hours, I've only been able to take one or two classes each semester, but the important thing is to keep going forward.
"I started back to college in the fall of 2009; I hadn't been in school since 1985. All of the courses I've taken so far are online, which is great because I can work at my own pace. I was never what you'd call a brilliant student, just an average C-student, but I do better in school now because I know something about the topic — and it makes a big difference that I can do my schoolwork from home."
Are There Logistics Jobs in the Dallas/Fort Worth Area?
The short answer: yes! The longer answer is that Texas has the second-highest level of employment for Transportation and Material Moving Occupations in the U.S., with more than 786,000 workers in these positions statewide making a mean hourly wage of $16.34. More than 156,000 of those workers are within the Dallas-Plano-Irving metropolitan area. Additionally, it's also one of the largest points of distribution in the United States, and jobs for transportation, storage and distribution managers are expected to grow by more than 20 percent by 2022. All of these factors make the Dallas metroplex a great place to start a career in this field.
Got questions about the program? Contact the department at North Lake or Cedar Valley.
Take Your Career from Point A to Point B at DCCCD
More Information About Dallas County Community Colleges