Last updated on August 28, 2017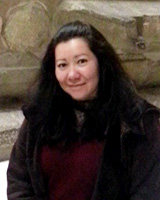 We're so excited to introduce you to one of the winners of our fall student blogger contest, Valeria Flint! She will be blogging throughout the semester about college, her classes, her future plans and more.
Here's a little more about Valeria, in her own words:
"My name is Valeria Flint, and I am currently taking classes at North Lake, Cedar Valley and Richland colleges. My favorite things to do are traveling, reading, writing and dancing.
After I graduate in May 2014 with my Associate in Sciences, I will transfer to a four-year university to pursue a degree in psychology and hopefully lay a good foundation for medical and/or law school.
I am truly thankful for all the exciting opportunities I have found after joining North Lake College in January 2012, and especially for the wonderful people I have met along the way. I would not have become a better version of myself without their guidance and support.
In addition to being one of the DCCCD student bloggers, some of the cool stuff I get to do now is to serve as:
Communications officer for Alpha Zeta Eta, the Phi Theta Kappa Honor Society chapter at NLC
Contributing writer for the News-Register, the school newspaper at NLC
STEM scholar 2013-2014
Legislative committee co-chair for the Texas Junior College SGA-Region II
English/Spanish/Science tutor for TRiO Upward Bound (part-time)
Student assistant at NLC Student Life (part-time)
All of it while making new friends and taking care of my family. Until next time, good luck on your midterms!"