Last updated on October 8, 2019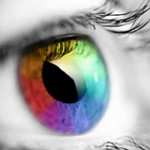 Are you interested in computers and design? Would you like to earn a living doing something you love? Try our Visual Communications program!
You'll need design expertise, written communication skills and computer knowledge to succeed in visual communications. Many cutting-edge businesses, design firms and advertising agencies in the DFW metroplex need such skills. Put your training to work in:
Advertising
Desktop publishing
Graphic design
Multimedia communications and presentations
Print production
Web design and construction
Brookhaven College's Visual Communications program provides the foundation you need. It is recognized by universities and industry employers in North Texas for job-ready graduates. You'll work with the latest Macintosh computers. Small classes are taught by instructors who work in the industry.
What Is Visual Communications? How Is it Used?
Design is everywhere you look: logos, websites, business cards, advertisements, brochures, billboards, product packaging, posters, magazines, books, newspapers, greeting cards, playbills matchbooks and more. Visual communications include other types of communications beyond the traditional print medium of the old graphic design industry. One example is the design of interactive computer presentations that integrate video, animation, sound, stored images and text.
Find out more information about careers in visual communications.
Degree and Certificate Options
Brookhaven College offers an associate degree and four certificates in Visual Communications:
 How to Get Started
To get started in the Visual Communications program, meet with an academic advisor at Brookhaven College. Mention your interest in the Visual Communications program so he or she can help you determine which courses you should take.
Contact Us
If you have questions about the Visual Communications program that aren't answered on our website, please feel free to contact us.