Last updated on November 6, 2023
You started at UNT and left there to come to Dallas College. Tell us about that experience and why?
Yes, right after high school, I made the choice to go directly to a four-year university like UNT. My initial motivation wasn't for the right reasons. I wanted that "college" experience that I didn't think I could get from a two-year school. UNT was great, but after the initial hype of being at a big university it turned into the same experience that I get from Dallas College, but now I'm not paying thousands of dollars for classes.
What was the main difference you noticed between starting at a community college like Dallas College and a four-year university like UNT?
Dallas College turned out to be more beneficial than I initially thought. It's more affordable, and I can work part-time while still being involved in various clubs and organizations. It's a smaller, more personal campus, and it offers similar opportunities as a larger university. There are so many clubs and opportunities and it's a nice tight-knit community with a more personal experience.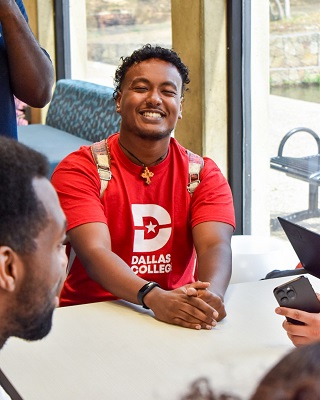 How do you think your unique journey can help other students' choices about college?
I believe students should consider their options and not rush into a four-year school without a clear direction. Dallas College offers a great opportunity to explore different majors without breaking the bank. Starting at a community college can be a wise decision.
As a first-generation graduate, your family must be very supportive of your educational journey. Can you tell us about their background and how they've encouraged you to pursue higher education?
My family has faced many challenges, with my parents coming from difficult backgrounds in Ethiopia. My father was a soldier, and my mother came to the U.S. through a lottery program. They've worked hard to provide a better life for us. Their support for my education is unwavering. I told my mom I wanted to drop out and work to make money for the family now, and she told me "No, no, school is most important. Anyone can make money. You go to school to become a better person and learn important lessons." I really want them to have a life that's better than what they've been living. That's what I'm working towards.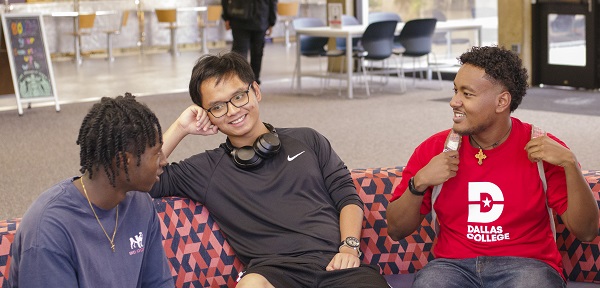 You're passionate about uplifting your communities, both through the Student Government Association (SGA) and Focus. How do these organizations help you achieve that goal?
SGA and Focus play a crucial role in creating leaders and making positive changes on campus. They allow me to be part of a supportive community and help bring about meaningful change. I aim to uplift and inspire those around me.
20-30 years from now, who's that person you're going to always remember from Dallas College?
Sirak Asfaw. He's the one who taught me what it means to serve my community and be a leader. He's the head pastor here at Dallas College Focus. I barely knew how to talk to people before he showed me how to really talk to people and impact them.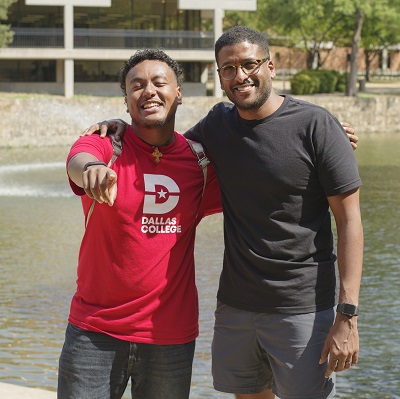 Yonata Kidane and Sirak Asfaw

What do you want your legacy to be?
What I really want is to be able to be a person who's always there for their community. I want to be the reason people smile. I want to be an open ear to others. I want to continue doing my best to help the next line of people who want to be leaders too.
This story and others like it can be found in the Student Newsletter. Check your Dallas College email to see the latest edition.