Last updated on October 24, 2023
If you want to change careers, Dallas College is the place for you.
Just ask Qualonda Bennett, who went from working an accounting job to becoming a communication professional in her mid-30s.
"I didn't know what I wanted to do when I first enrolled at Dallas College, but I knew that I didn't want to do accounting. It's boring to me. It's very repetitive," Bennett said, laughing. "But I came to the Brookhaven Campus, which is five minutes from my office, and classes were starting in five days. On a whim, I enrolled and kept asking myself, 'What do you want to do?' And it ended up being communication. I love communicating. I'm good at it. I'm interested in it. It's been great."
Bennett credits Dallas College for helping her find a new, fulfilling career. She earned her associate degree from Dallas College in 2019, then went on to earn her bachelor's degree from the University of Texas Permian Basin in 2020 and a master's degree from Liberty University in 2021.
The best part is she didn't have to leave her company as she transitioned from an accounting role into a communication-centric role. She is now the continuous improvement manager where she focuses on training and development as well as writing and documenting processes.
At the end of the day, Bennett transformed her life for the better through education. She encourages everyone to do the same.
"Once you've been in the professional world for a while, it's hard to go back to school," she said. "But this was something on my to-do list. It's opened more doors and I'd tell any adult learner, if you're serious, you better get busy. There is never going to be the 'right time.' Life is never going to give us that, but you have to say that you're going to push through it. I'm so happy I did."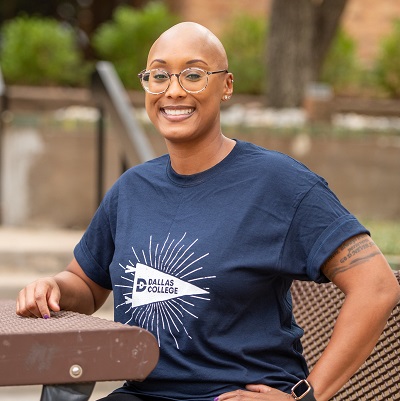 Experiencing College
Dallas College provided the higher education experience that Bennett missed coming out of high school. She downplayed the notion that there is a 'stigma' attached to the community college experience compared to a four-year university.
Instead, Bennett said, she wished she would have been younger and had the time to take part in the various clubs and student government associations.
"This is college and a real experience. Just being back on campus, I love seeing all the students studying with the laptops and backpacks," she said. "The best part is you get this experience for a fraction of what someone is paying for a four-year university."
Just as important is the community aspect of it.
"I absolutely love that we're all in the same community. The same traffic that you had to deal with, I had to deal with," she said. "I love that we're all in Texas and in Dallas together."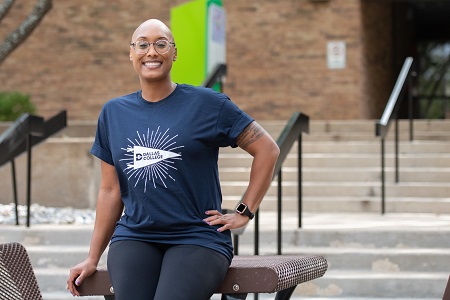 Adult Learner Benefits
Recent studies suggest that more than half of employed U.S. adults who left their jobs did so to pursue a new occupation or field of work. For those wanting to pivot and change directions, Dallas College makes it as easy as possible.
In fact, the college has a Prior Learning Assessment where students can earn college credit for knowledge they've gained on the job. Depending upon work experience and military experience, students could accelerate their path toward an associate degree. Or, possibly receive a waiver from pre-assessment exams.
For instance, given her accounting background, Bennett did not have to take a math exam prior to enrolling in classes. Those opportunities and benefits are prevalent throughout the college. Dallas College prides itself on providing the necessary resources so students do not feel overwhelmed pursuing a new career.
One day, you may walk onto a campus working an accounting job and leave ready to embark on a communication career such as Bennett. Or, maybe an auto mechanic becomes a pastry chef through Dallas College. Or vice versa.
With more than 100 majors featuring one- and two-year certificates, Dallas College is the place where people reinvent themselves in two years or less. The proof is in the graduates such as Bennett.
"I loved my time at Dallas College," she said. "It was awesome. Brookhaven is a beautiful campus, all of the teachers and staff were so inviting, it just felt right. I'd recommend it to anyone looking to go back to school."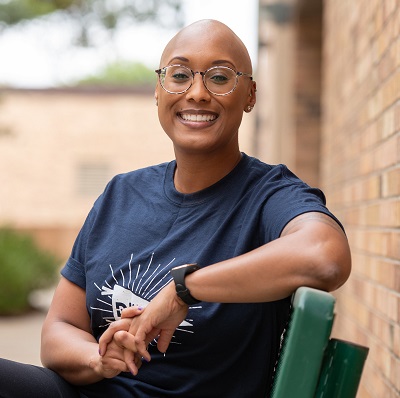 This story and others like it can be found in the Student Newsletter. Check your Dallas College email to see the latest edition.