Angel Rodriguez lived every baseball fan's dream this weekend.
Rodriguez, a standout first baseman at Dallas College's Eastfield Campus this past season, threw out the first pitch before the Texas Rangers took on the Toronto Blue Jays on Saturday afternoon at Globe Life Field.
"What an experience it was!" Rodriguez said. "Great time."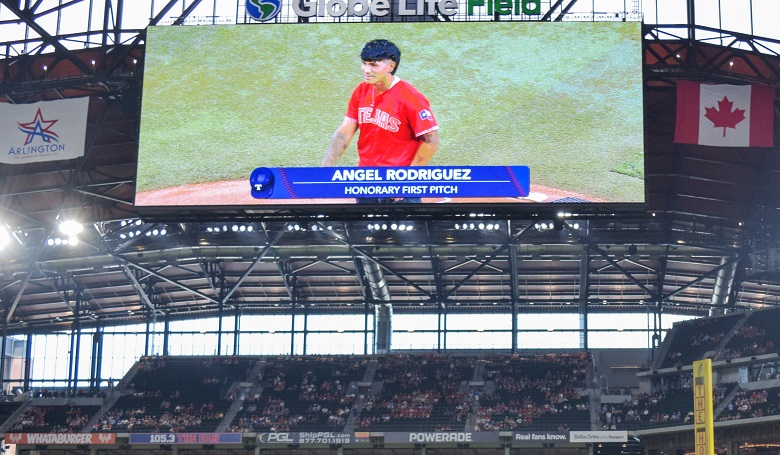 The Rangers were hosting Mexican Heritage Day at the ballpark, and Dallas College was the presenting sponsor of a Mexican heritage themed jersey. Rodriguez was a natural choice to throw out the first pitch, too, as he played a starring role in helping the Harvester Bees reach the National Junior College Athletic Association Division III World Series.
Rodriguez had an All-American season, batting .414 with 16 home runs and 84 RBIs. He also had 78 runs scored, 13 doubles, five triples and three stolen bases. Rodriguez will continue his academic and athletic journey next season at LSU Shreveport.
The Rangers, meanwhile, went on to a 4-2 victory over the Blue Jays. And, for those who weren't able to attend this weekend, there is one more Dallas College-centered night at the ballpark later on this season.
On Tuesday, Aug. 1, it's Dallas College Night at the ballpark as the Rangers take on the Chicago White Sox. You can celebrate your school spirit with a co-branded Dallas College/ Texas Rangers cap. In order to receive the Dallas College/Texas Rangers cap, you must purchase tickets through this link.
As a reminder, those within the Dallas College community can score discounted Rangers tickets to home games all season.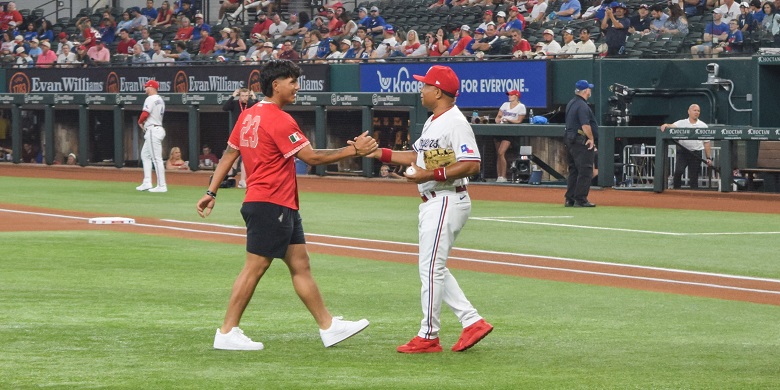 This story and others like it can be found in the Student Newsletter. Check your Dallas College email to see the latest edition.