Dallas County is home to over a million people of Hispanic or Latino origin. They come from all over the world, including families which have lived in Texas for generations and newly-arrived immigrants from Mexico and Central America.
Behind the one word "Hispanic" lie multiple continents of different cultures and traditions. One great way to get to know Dallas' Hispanic people—and understand their true diversity—is to eat their food.
With help from Hispanic students and employees of Dallas College, we've assembled a guide to some of our favorite Latino-owned restaurants near all seven campuses. From empanadas to nachos, this list could help you plan your next lunch break.
Do you have a favorite place to go for an after-class meal? Follow us on social media and let us know where to eat!
Brookhaven: Taqueria Cristina. We'll let Rebekah Benavides, Brookhaven's senior manager of academic programming, review this local spot: "Their fresh fire roasted salsa and black bean dip served with chips are delicious. While I enjoy their flauta plate, the street tacos are what I like best about this restaurant! Served with lime, cilantro, onion, and at least three different salsas, it's worth the trip! When you are done eating, walk over to the El Rio Grande Latin Market and get some pan dulce or a slice of flan."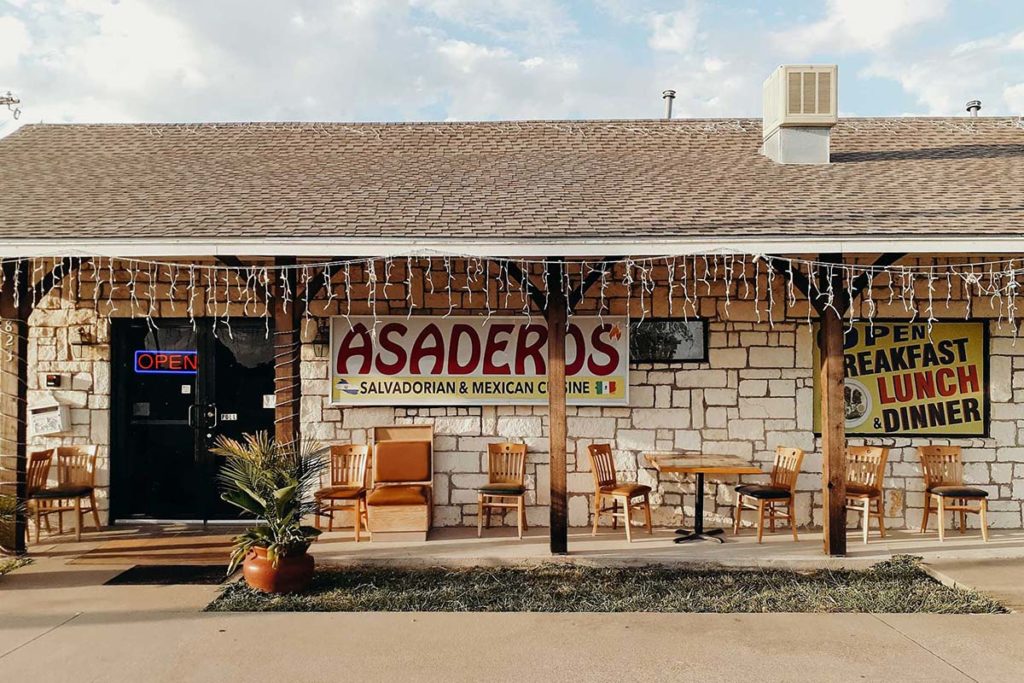 Cedar Valley: Asaderos. Part Mexican, part Salvadoran, Asaderos reflects its owners' Central American heritage. The colorful, homey space opened in late 2019, and its menu is evenly split between Mexican foods like enchiladas and dishes from El Salvador, like pupusas and a beef, plantain and yucca soup. You can even compare the two countries' different recipes for guacamole and tamales.
Eastfield: Porky's Burgers and Wings. The Peña family puts their own twist on the All-American burger at this spot just down the road from campus. Choose from burgers topped with jalapeños, guacamole or spicy chipotle peppers, and instead of fries, get a side order of nachos. Porky's is a delicious reminder that Hispanic ingredients and traditions are fully woven into American culture.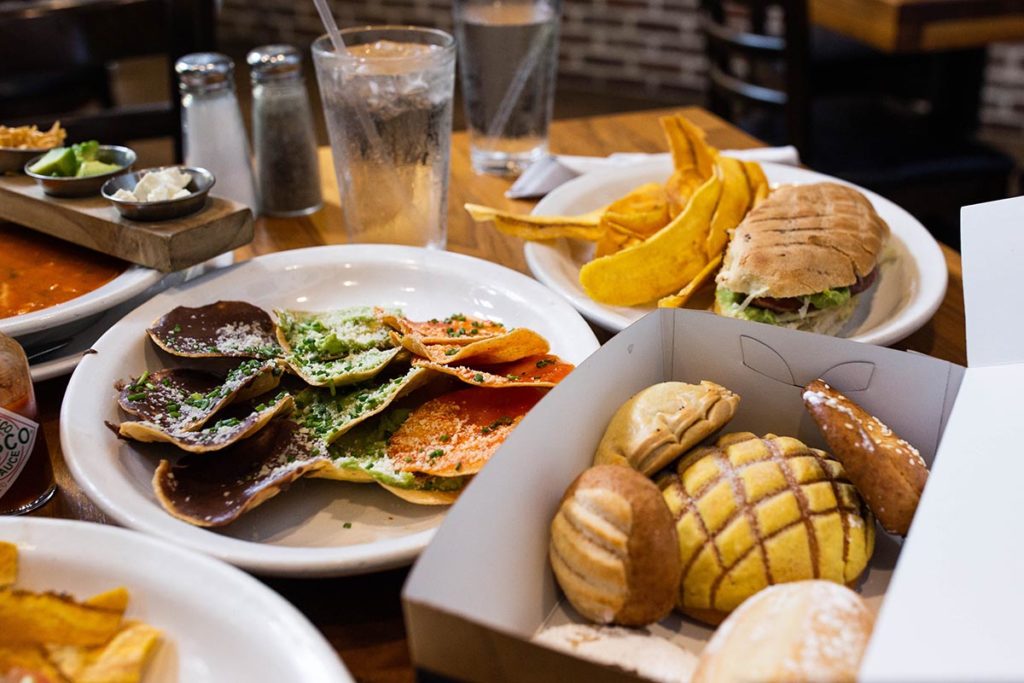 El Centro: San Martín Bakery. Breakfasts, brunches and baked goods are the specialty at this Uptown restaurant, which is the first American location of a popular chain from Guatemala. At San Martín, breakfast means pupusas and molletes, while lunch options include a shuco—a Guatemalan hot dog topped with guacamole and cabbage—and tortilla soup. Stop by the bakery afterwards to take some sweet treats home (or to class).
Mountain View: Maskaras Mexican Grill. Named in tribute to Mexico's lucha libre wrestling tradition, Maskaras combines great food and a museum-like display of luchador artifacts. Dozens of masks and robes from famous fighters are on display, lovingly collected by owner Rodolfo Jiménez during his past career as a Univision TV star. The food specialties all come from Guadalajara, Jiménez's hometown, and include shrimp burritos, tortas ahogadas drowned in salsa and quesabirria tacos.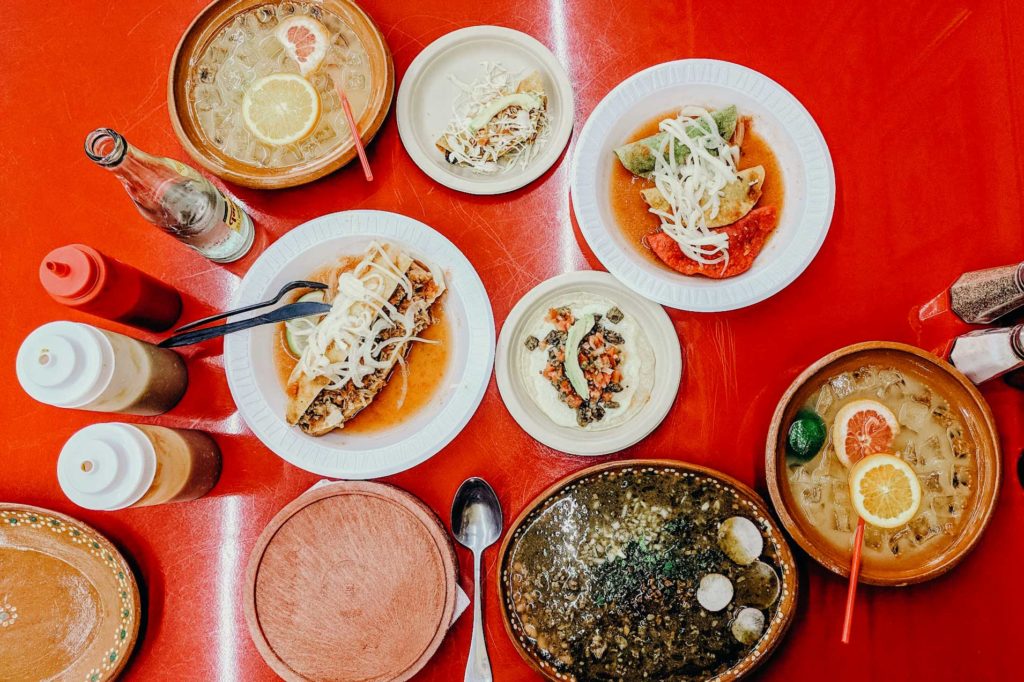 North Lake: Empa Mundo. Owner Raul Gordon, an Argentina native, started this empanada shop after retiring from a job at Nabisco. Now he gets to show off his true passion for his homeland's signature pastries, serving a range of sweet and savory empanadas. Some are super-traditional, but others, like the brisket empanada, reflect his new home in Texas. It's no wonder Yelp users rated Empa Mundo one of the 50 best restaurants in Texas.
Richland: Latinos Bakery. Stop at Latinos for pan dulces, the beloved Mexican baked sweets. From cookies to cakes, Latinos has dozens of varieties, and it's also a tortillería, selling fresh corn and flour tortillas made onsite. There's a kitchen which serves quick meals, but the pan dulces are the go-to order for many Dallas College employees. Peek into an office break room at Richland, and you're likely to see a big white box and a trail of colorful sugar. 
Did your favorite restaurants make the list? If not, follow us on social media and let us know where to eat next!