Last updated on September 29, 2021
In May 2019, Dallas County voters approved the issuance of $1.1 billion bonds and notes to construct, improve, renovate and equip buildings for Dallas College.

Dallas College aspires to achieve net zero energy use at all its facilities by 2050. Net zero energy buildings are powered by renewable energy that is generated onsite. According to the Department of Energy, "a zero-energy building produces enough renewable energy to meet its own annual energy consumption requirements, thereby reducing the use of nonrenewable energy in the building sector."

It is an audacious goal that requires us to build, renovate and maintain buildings differently than we have in the past.

The key to achieving net zero energy is energy efficiency. High performance buildings require:
less energy to operate than traditional buildings;
less on-site solar panels or windmills than traditional, inefficient buildings
An ancient Chinese proverb states that, "a journey of a thousand miles begins with a single step."

With that in mind, Dallas College worked with local Dallas architect Gary G. Olp, FAIA, LEED Fellow, to develop 10 steps for new construction and existing buildings to get us started on our journey to net zero energy.

Gary's firm, GGO Architects, was the first "green" practice to open in Dallas. His buildings incorporate energy efficiency, passive solar techniques, natural day lighting, non-toxic materials, advanced building science and enhanced indoor air quality. Gary and his firm continue to be recognized as a leading sustainability-focused firm. They have been recognized with multiple green building awards and honors.

Dallas College is in the process of incorporating these concepts into our building standards, energy efficiency guidelines and other planning documents.

Visit the links below to learn more about how Dallas College is working to reduce energy use, save money and reduce its greenhouse gas emissions.

10 Steps to Net Zero Energy – New and existing buildings Road Map to Net Zero Energy Buildings: Ten Big Steps webinar with Gary G. Olp and Dallas College Energy Manager Garrett Rosser
Upcoming Sustainability Events
All the events below are no charge, but we do ask that you register in advance.
A Soil Primer for the Urban Gardener
Tuesday, March 30
Noon to 1 p.m.
Register
RCE North Texas Virtual Annual Summit
Wednesday, March 31
8:30 a.m. to 5 p.m.
Register
Closing the Digital Divide
Tuesday, April 6
Noon to 1 p.m.
Register
Starting a Community Garden in Dallas
Tuesday, April 13
Noon to 1 p.m.
Register
Exploring and Visualizing Sustainability
Tuesday, April 20
Noon to 1 p.m.
Register
Community-Based Air Quality Research: Filling in the Blanks
Tuesday, April 27
Noon to 1 p.m.
Register
Featured SDG Video: No. 9 Industry, Innovation and Infrastructure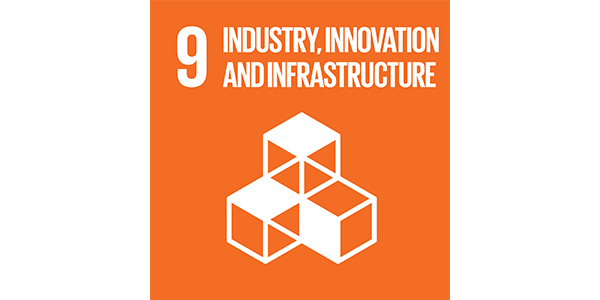 Sustainable Development Goal #9 calls for us to build resilient infrastructure, promote sustainable industrialization and foster innovation.
Watch Peter Aguirre of the Greater Dallas Planning Council discuss how they are working to shape, promote and advocate for a creative, sustainable future for Dallas County.
Take the Pledge

Join us in taking the Renew Texas 2025 pledge to use electricity generated from 100% renewable energy by 2025.