Celebrating Black Sustainability Pioneers
February is Black History Month, and we're using this time to honor some of the many incredible black environmentalists who have made significant contributions to sustainability over the years.
MaVynee Oshun Betsch, nicknamed "Beach Lady" for her complete dedication to her cause, was an opera singer and environmental activist who made it her life's mission to preserve American Beach, a stretch of land near Jacksonville founded by her grandfather and one of the first African American beaches in Florida.
George Washington Carver was an agricultural researcher who became famous for encouraging farmers to rotate their cotton crops to improve nutrient-depleted soil, with one alternative being peanuts. His work offered solutions that enabled farmers to make a living while also sustaining the land and preventing soil erosion.
John Francis, known to some as Planetwalker, watched two oil tankers collide under the Golden Gate Bridge in 1971. This event spurred him to take action by giving up motorized transportation and taking a 17-year vow of silence to listen, learn and grow, while walking across America multiple times to raise awareness for the environment and world peace.
Lisa Jackson was appointed by President Barack Obama to serve as administrator for the U.S. Environmental Protection Agency, the first African American and one of only a few women in that position. She now leads Apple's sustainability efforts as the company's vice president of environment, policy and social initiatives.
March Sustainability Events
All the events below are no charge, but we do ask that you register in advance.

Environmental Careers Symposium
Tuesday, March 2
Noon to 2 p.m.
Register
Food Justice: When and Where I Enter
Tuesday, March 9
Noon to 1 p.m.
Register
Walkability and Equity in Dallas: Neighborhood Infrastructure in My Backyard
Tuesday, March 23
Noon to 1 p.m.
Register
A Soil Primer for the Urban Gardener
Tuesday, March 30
Noon to 1 p.m.
Register
Regional Center of Expertise on Education for Sustainable Development
Wednesday, March 31
Register
Featured SDG Video: No. 13 Climate Action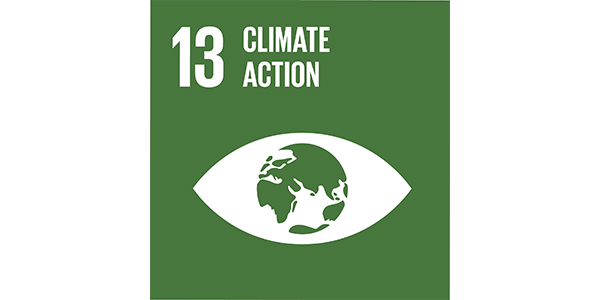 What are the threats that climate change presents to the Texas economy? Is it possible that climate change also presents economic opportunities for businesses and industries that are willing to re-think their business models?
Watch Dr. Katharine Hayhoe, director, Texas Tech Climate Science Center, as she answers these questions.
Take the Pledge

Join us in taking the Renew Texas 2025 pledge to use electricity generated from 100% renewable energy by 2025.