Last updated on March 8, 2021
Dallas College's Fall 2021 scholarship applications open on March 1. You can apply for scholarships for the Fall semester through June 1.
We have more than 400 scholarships available, with new opportunities added frequently.
Scholarships can offer you money for college that does not need to be paid back. Search myScholarships based on your interests and find your scholarship opportunities. And search for more external scholarship opportunities on our website.
Scholarship Spotlights
Dallas College has tons of scholarships whether you're working on a certificate or associate degree or you plan to transfer to a four-year college or university. Here are a few scholarships with applications that are currently open:
PepsiCo SMILE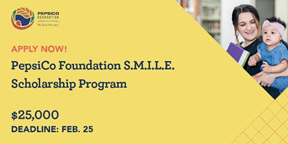 Are you transferring to a university in Fall 2021? The PepsiCo Foundation's S.M.I.L.E. Scholarship may be right for you.
The PepsiCo Foundation S.M.I.L.E. (Success Matters in Life and Education) Scholarship is designed to help students transition from designated partner community colleges to four-year colleges and universities. Have you completed 45 credit hours (by January 2021)? Are you enrolled for Fall 2021 at an accredited 4-year U.S. college or university? Do you have a GPA of 3.0 or higher on a 4.0 scale (or equivalent)?
We want to make sure that you don't miss out on this great opportunity! Learn more and apply by March 4, 2021, for PepsiCo Foundation Scholarships. Look for additional PepsiCo Foundation Scholarships (Uplift) in myScholarships.
National Scholarship for Dreamers

The National Scholarship for Dreamers is for DACA students, and the scholarship covers tuition and fees up to a maximum of $16,500 for an associate degree and $33,000 for a bachelor's degree, at one of their partner colleges.
In addition, some scholars may be eligible for an additional stipend of up to $4,000 (or $1,000 per year) for books, supplies and transportation. The award is renewable each year, but students must meet the continuing eligibility criteria. The scholarship is administered by thedream.us. Visit their website for scholarship criteria and to apply by Feb. 25, 2021.
Lockheed Martin Scholarships for Vocational Students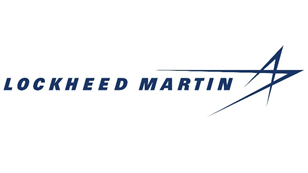 Lockheed Martin Vocational Scholarships award up to $6,600 to 150 recipients pursuing associate degrees, credit-bearing certificates or industry-recognized credentials in specific disciplines at Dallas College. View scholarship information and apply for this scholarship opportunity by March 11, 2021.