Last updated on September 29, 2021
New Chief Social Responsibility Officer and Senior Director of Equity and Inclusion Selected To Strengthen Dallas College's Commitment to Diversity Issues
Dallas College has selected Marisol Romany as its inaugural chief social responsibility officer and Dr. Kenneth Chapman Jr. as senior director of equity and inclusion. These new positions reflect the college's longstanding commitment to promoting a diverse and inclusive environment for all employees and students.

As a leading provider of higher education in Dallas County, Dallas College recognizes its responsibility to attract, develop and retain high-quality talent that reflects the communities it serves. Early during its transition to a unified structure, Dallas College identified the need to expand awareness and appreciation for the cultural, ethnic and social aspects that make its community unique. Recent events across our country have revealed an increased need for the inclusion of all voices and perspectives.

Furthermore, Dallas College is uniquely positioned to provide access to opportunities for lifelong learning — teaching our students the concepts of sustainability as a pillar of social justice.

 Chief Social Responsibility Officer
As chief social responsibility officer, Romany will develop Dallas College's social responsibility strategy with goals and targets that directly align with the college's overall vision for equity, the economy and the environment. She will lead the development of social responsibility training programs for employees and advocate for parity and economic inclusion within minority and underserved communities.

She will supervise two departments: Diversity and Inclusion, led by Dr. Kenneth Chapman (see below), and Sustainability, led by Georgeann Moss.

Prior to assuming the role of chief social responsibility officer, Romany served as director of diversity and minority business at Orlando Health. She holds a bachelor's degree in management from Florida International University and dual master's degrees in leadership and education from Framingham State University in Massachusetts.
 
Senior Director of Equity and Inclusion
Serving on Romany's team as senior director of equity and inclusion, Dr. Chapman will build and sustain an equitable organization roadmap that embraces each unique student, employee and stakeholder. He will also develop and oversee programs, services and initiatives to enhance the recruitment and retention of Dallas College faculty, staff and students from diverse and underrepresented population groups.

Dr. Chapman previously served as executive dean of liberal arts at Dallas College North Lake Campus. Prior to that, he was founding director of diversity, equity and inclusion at the University of Oklahoma. Dr. Chapman holds a bachelor's degree in public relations and mass communications from the University of Central Oklahoma and a master's degree in education and doctorate in philosophy from the University of Oklahoma.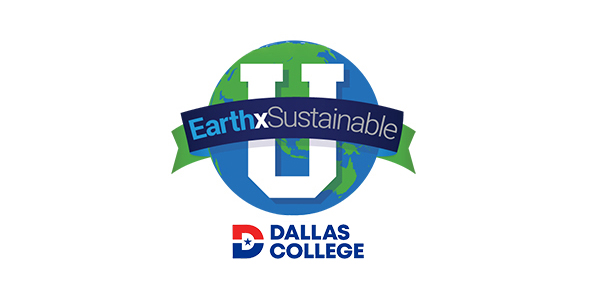 Upcoming Events

Do you have speaker suggestions for 2021 sustainability events?
Dallas College's Sustainable U webinars will be on hiatus in January.
We are currently developing our spring series. Do you have speaker or topic ideas for Spring 2021? Would you like to present a webinar? If yes, please use this Sustainable U Speaker Proposal form to make a suggestion.
Mark your calendars!
Dallas College is hosting the 2021 Texas Regional Alliance for Campus Sustainability (TRACS) Summit March 29-30 and the Regional Center of Expertise Conference on March 31.
The TRACS Summit targets higher education students and employees. The RCE North Texas Conference will focus on regional efforts supporting the 17 Sustainable Development Goals and feature a keynote address from United Nations Assistant Secretary-General and Head of New York Office Satya S. Tripathi.
Both events will be offered at no charge and are open to the public.
More information coming soon!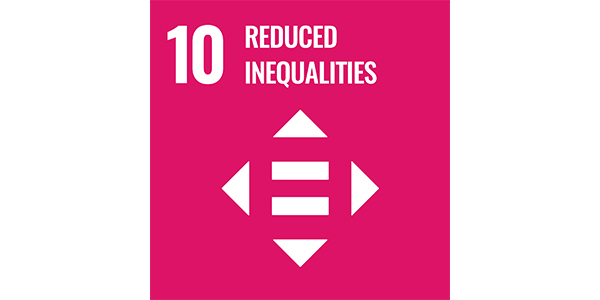 Focus on Sustainable Development Goal No. 10 – Reduced Inequalities
Sustainable Development Goal (SDG) No. 10 challenges us to reduce inequality within and among countries. We need to reduce inequalities here in Dallas County also. Many organizations are working to do just that. In a two-minute video, our chancellor, Dr. Joe May, explains how Dallas College is reducing inequalities in our community and removing barriers that keep our students from achieving their academic goals.

Take the Pledge
Join us in taking the Renew Texas 2025 pledge to use electricity generated from 100% renewable energy by 2025.