In 2019, more than 75 businesses (including eBay, Exelon, Gap, Levi's, Nike, Mars Incorporated, Microsoft, PepsiCo and Tesla) met with a bipartisan group of federal lawmakers to ask Congress to pass climate legislation that would include a price on carbon. They didn't specify a specific plan, but at least one plan (the Carbon Fee and Dividend plan advocated by the bipartisan Citizens' Climate Lobby, would return collected fees to households as a monthly energy dividend.

Why would businesses promote a carbon fee? You could call it enlightened self-interest.

According to Roberta Barbieri, vice president of Global Water and Environmental Solutions at PepsiCo, "We have made reducing greenhouse gas emissions a priority because it is good for the economy, the environment and our bottom line. As a growing number of companies join us in these efforts, a price on carbon is an essential part of realizing a clean energy future and a thriving American economy."

Citizens' Climate Lobby says that putting a price on carbon would create powerful incentives to increase energy-efficiency and reduce carbon footprints. And they believe that it would be the most efficient, transparent and enforceable mechanism to drive an effective and fair transition to a domestic-energy economy.

Even the giant international fossil fuel company, Royal Shell, has committed to become a net-zero energy emissions business by 2050 or sooner. They also are working to create a market for capturing and safely storing carbon emissions.

Tesla is producing electric cars and integrated renewable energy solutions such as solar panels and battery storage for homes and businesses.

Walmart, one of the world's largest retailers, has been working since 2005 to operate on 100% renewable energy. In 2016, they became the first retailer to set an emissions-reduction plan approved by the Science Based Targets (SBC) initiative, in alignment with the Paris Climate Agreement.

According to SBC, companies that set science-based targets build long-term business value and safeguard their future profitability in four important ways. They:
Drive innovation
save money
Increase competitiveness
Build credibility and influence evolving public policy
Higher education is doing its part to hasten the transition to a renewable energy economy.
Of 127 colleges that reported data to the U.S. Environmental Protection Agency's (EPA) Green Power Partnership, 42 are now meeting at least 100% of their electricity needs with renewable energy generated by the university or purchased through power purchase agreements (PPAs) or renewable energy certificates (RECs). Seventy-six colleges are getting at least 50% of their energy from renewables.
In Texas, Austin Community College announced in August that it now uses 100% renewable energy and Dallas College has committed to purchasing 100% renewable energy when its current electricity contract expires in May 2021.
If your business is thinking about making the switch to 100% renewable electricity, it is in good company. In the current market, you should be able to meet or beat your current rate.
If you are a residential customer, go to powertochoose.org and compare renewable prices to fossil fuel prices. You should be able to meet your current fossil fuel rate.
Join other leaders in the transition to the clean energy economy. Sign the Renew Texas 2025 Pledge today, acknowledging your commitment to switch to 100% renewable energy by 2025.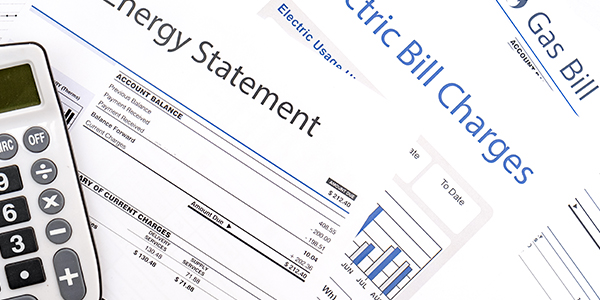 Sustainability Tip: Review Your Electricity Bill Closely Every Month
Do you know how much electricity you are using every month? In dollars spent? In kilowatt-hours used? There's a saying in the business community that you can't manage what you don't measure. It applies to electricity usage also. If you don't monitor your electricity use, you won't be able to manage it.
Many electricity providers offer customer usage information on the bill (or on a password-protected website). Pay attention to your usage patterns and experiment with different strategies for reducing your consumption.
Visit the Public Utility Commission of Texas Ways to Save website for ideas.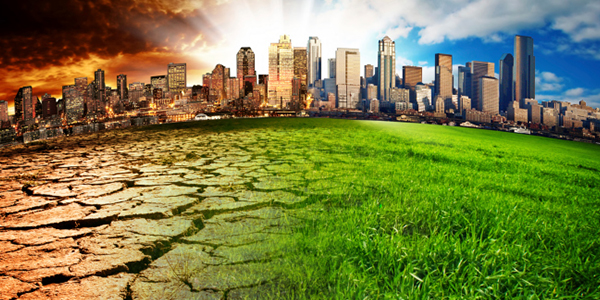 Sustainable Development Goal 7: Affordable and Clean Energy
To develop equitably, today's world must have reliable and affordable renewable energy to minimize the worst effects of the climate crisis, which disproportionately affect millions of low-income people around the globe. Without a well-established clean energy system, agriculture, medicine, education, communications and more will suffer.
Countries around the world have historically relied on energy-dense fossil fuels, which have been scientifically proven to contribute to climate change. As we move forward, it's imperative that we use clean energy and new technologies to lead us toward a more sustainable future.
Dallas College is monitoring energy use, developing an Energy Management policy that institutionalizes energy conservation practices and reporting progress to entities such as AASHE STARS and Presidents Climate Commitment.
We've also pledged to make the switch to 100% renewable electricity by 2025. If you think you would like to make the same commitment, visit the Renew Texas 2025 website, which gives organizations and individuals the opportunity to commit to use electricity generated from 100% renewable energy by 2025.
Explore the ways one Dallas County business is supporting SDG No. 7 in this video featuring Steve Saunders, the CEO of US-Ecologic.
Events
Sept. 15: Natural Pest Management: From Squirrels to Squash Vine Borers
Sept. 23: Composting 101
Sept. 29: Citizen Science for Everyone
Oct. 6: Introduction to Solar Electricity
Oct. 13: Career Opportunities for Solving the Climate Crisis 
Oct. 20: Perennials You Can Count On
Oct. 27: Grow Your Own Greens Inside Your Home: How to Get Started in Hydroponic Production for Beginners
For more information about these events, including how to register, visit the Sustainable Dallas College Events website.