Finding the right career isn't the easiest thing for anyone to do. Nicholas Wagner, who graduated from Cedar Valley this year with an Associate of Science degree, knows all too well about this dilemma. He found his true passion in engineering, but it took a while to get there.
After attending Oklahoma State University for psychology in 2013, Nicholas decided to take time off, realizing this career path wasn't something he wanted to pursue. In 2014, he joined some friends in the creation of a small company called Ronin Energetics.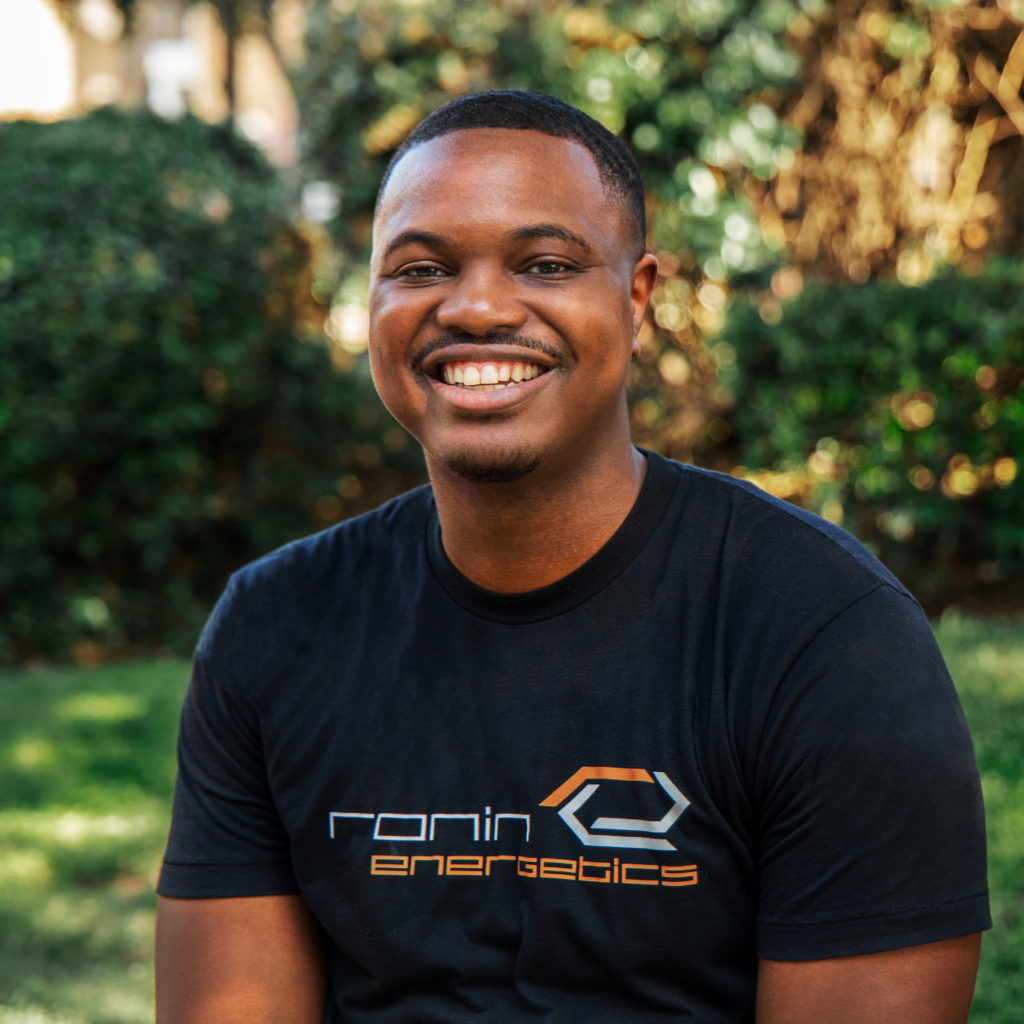 "We had no clue what we wanted to do at first," Nicholas said, "but we understood that we needed technical skills in order to bring our ideas to life." With this principle in mind, he enrolled in Mountain View's CNC/CAD certificate program, hoping to gain the necessary knowledge to build various products.
"The opportunity to learn how to use different CAD software and CNC machines set the foundation for my appreciation of engineering," he said. "It truly introduced me to a whole new world."
A few years later, he returned to Mountain View to earn his Associate of Applied Science degree in Computer Aided Design. Building on what he learned from Mountain View's CNC and CAD program, Nicholas went on to help design and create several products featuring carbon fiber with Ronin Energetics. But his most recent project is what he is most fond of.
In a sleek, smooth design that fits in the palm of your hand, the device Nicholas and his team at Ronin Energetics created can sanitize a surface within five seconds.
"When the COVID-19 pandemic began, I wanted to contribute in any way I could in slowing down the spread," Nicholas said. "After doing research and realizing there weren't many feasible, portable UV devices, I decided to create my own." The device, which he refers to as Spectra-C, even has a flashlight mode to see in the dark.
Nicholas' goal of creating new ideas doesn't stop with Spectra-C. Having transferred to the University of Texas at Dallas for electrical engineering, he wants to continue to expand his knowledge so he can contribute even more to the world.
"I'm very thankful for my time at Dallas College," Nicholas said. "Not only did I learn vital skills, but I found my true passion and the importance of education."