Last updated on October 9, 2019
Registered nurses are always in demand and, as Dallas County continues to grow, that trend will continue. Registered nurses in Dallas County also make an annual mean wage of almost $72,000, making nursing a personally and financially rewarding career path. But how do you get started?
Choose a Nursing Program
First, you need to decide what kind of program you're interested in. As far as community college nursing programs in Texas go, DCCCD offers multiple options. You can apply to study through a 16-month accelerated registered nursing program through Brookhaven or a 24-month registered nursing program through both El Centro and Mountain View. El Centro also has a 12-month vocational nursing (LVN) program (which can then lead to an advanced placement LVN-to-RN "bridge" program). Last but not least, El Centro offers a satellite program at North Lake, so you can get the same great nursing education based out of Irving.
How Do I Know Which RN Program is Right for Me?
You'll want to choose a program based on your current family and work situation. A 16-month accelerated nursing program might seem too fast-paced, while a 24-month nursing program might be just right depending on your circumstances. Additionally, each program has different application deadlines and start dates, and each one only admits a certain number of students. Admission is competitive, so you'll want to make sure you meet as many of the criteria for your program of choice as possible to help ensure you're accepted.
Here's some more detailed information about the programs:
Once you've started in a program, you'll work your way through a combination of class work, lab hours and clinical experience each week. Upon completion of your coursework and clinical rotations, you'll earn your associate degree, be recognized during an official pinning ceremony and become eligible to take the National Council Licensure Examination, also known as the NCLEX.
Taking the NCLEX
First, you'll need to submit an application for licensure/registration to the board of nursing in the state where you wish to be licensed/registered. In Texas, that's going to be the Texas Board of Nursing. Once you've been officially endorsed and authorized to test by the board of nursing, you can register for the NCLEX either online or by phone and schedule your exam date.
When exam day arrives, you'll want to make sure to bring your ID and arrive at least 30 minutes early. You'll be allowed up to six hours to take the RN exam. You should receive your official results from the board of nursing about six weeks after you take the test. Don't fret over it too much –NCLEX pass rates for DCCCD graduates are often at or above the national average, so you'll be well prepared. In fact, Mountain View and Brookhaven were two of only seven colleges in Texas to achieve an NCLEX pass rate of 95 percent or above in 2015 (PDF – 15KB).
How Much is a Nurse's Salary in Texas?
Registered nurses in north Texas make an average starting salary of about $50,000 per year, with 10% expected job growth over the next three years.
Nursing Career Advancement
Once you've earned your associate degree, you might also consider looking into an RN-to-BSN program to continue advancing your career. El Centro has a transfer agreement with UT-Arlington, and Brookhaven has similar agreements with UT-Arlington, Texas Tech and the Chamberlain College of Nursing to make it easier for you to earn a BSN. Over time, you'll find that there are dozens of areas you can specialize in when it comes to nursing – you may even eventually find yourself considering earning a master's degree.
What are Students Saying About the Nursing Program?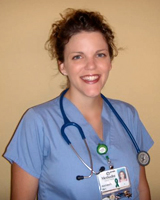 Heather Peroyea: "My experience at Brookhaven was great, mostly because of the faculty. They were just so helpful and there to answer all of our questions. Our clinicals thoroughly prepared us, and then you have to figure out what you want to do when you graduate. My last semester of clinicals was at the Baylor-Irving Hospital emergency room, and that's where I decided that I wanted to work in critical care.
"I would definitely recommend Brookhaven's Associate Degree Nursing program to anyone considering a career as a registered nurse. It all goes back to their faculty. They all work together to just really prepare you to work as a nurse."
Jonathan Talaguit: "The best part of my El Centro education was that it prepared me for patient contact since we spent a big chunk of time in the clinical setting. You can't really prepare for the reality of being a registered nurse, but I had an edge because of the clinical emphasis of the program. When I was going through my intensive care unit residency, I compared notes with my colleagues, and I felt like I had more clinical experience and exposure than registered nurses who had gone through a four-year program.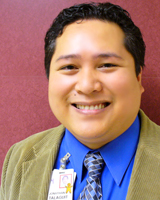 "My nursing education helped me develop critical thinking skills, how to think through various scenarios and decide what you're going to do. As a manager, I emphasize how important those critical thinking skills are when I'm mentoring new or transferring nurses.
"Going through nursing school was extremely hard work — kind of like boot camp. I'm very proud of coming through the El Centro program. The faculty there shared not just their knowledge but themselves."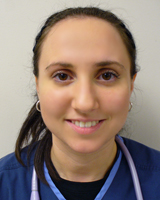 Jennifer Wright: "Working as a vocational nurse, I really got my feet wet in nursing. El Centro's LVN program was a stepping stone for me to become a registered nurse. The best part was the incredible amount of knowledge that they taught us both in the classroom and in our clinical rotations. I had most of my clinicals with Una Gordon, and she was just excellent — always open to answering questions. They taught us everything we needed to know so that we can take care of patients properly.
"I would definitely recommend El Centro's nursing programs. The LVN program is great because with a 12-month program, you can take classes and start working in a year. They also teach you everything you need to know to pass your boards; there was even a special review class to help us prepare."
Looking for more information about Dallas Community Colleges?