Last updated on October 8, 2019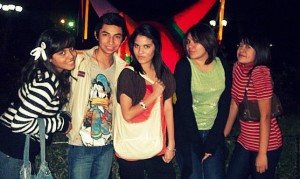 When Andrea Carrizales first heard that her family was moving to the United States, she was thrilled. A freshman in high school, Andrea began English classes to prepare for the big trip. Her father, an engineer, went ahead of the family to begin his new job as an elementary school teacher in Mesquite, Texas.
Finally, in fall 2010, the Carrizales family was reunited. But their new home in the U.S. wasn't what Andrea expected.
Second Thoughts About Living in the United States
"My first year in the U.S. ended up being really hard," says Andrea. "The language was challenging and I remember feeling alienated. Even though I had watched the TV shows and the movies and listened to the music, I didn't feel like I was part of this new American society I was living in."
Andrea wasn't the only member of her family questioning the move. One of her younger sisters, Luz Maria, deeply missed Mexico, and Andrea's mother did not know English. Together they began counting down the days until their summer vacation back to Saltillo.
"The summer after my sophomore year, I went back to Mexico to see my friends. I realized they were happy and had moved on, and so should I," Andrea says.
Gaining Momentum as an American Student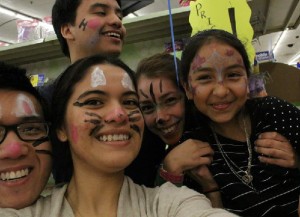 In fall 2011, Andrea dove head first into her new life in the United States. She made an effort to make more non-Hispanic friends at school and joined the tennis club and the debate team.
"Even though I wasn't comfortable with speaking English, I knew I needed to get better at it. So I went all in," says Andrea. "I didn't win [a debate] or anything, but it really helped me improve my English, and I became comfortable speaking in front of people."
With a new sense of community, the Carrizales family finally felt at home and decided to apply for permanent residency in the U.S. The steps for becoming a full resident can be lengthy, however, and in fall 2013 Andrea was still without a green card. Ready to begin college, but unable to apply for financial aid or work study, Andrea returned to Mexico.
"I got my first job as an assistant in a computer repair shop," says Andrea, laughing about how little the job paid. "I also went to a college that specialized in engineering for a few weeks, but quickly realized that wasn't what I wanted to do."
Unable to study in the U.S. and unsure of what to study in Mexico, Andrea could easily have gotten stuck on her career pathway. But that's not her story. Instead, a very important letter showed up in the mail.
"By winter of 2014 we found out my family was approved for permanent residency in the U.S., which meant I could get a job and financial aid. We all moved back right away," says Andrea.
Settling In as a Resident of Mesquite
Back in Texas, Andrea Carrizales enrolled at Eastfield College, the Dallas community college closest to her home. She quickly became involved in student clubs and organizations, earning the title "Student Leader of the Year" in spring 2015 and the affectionate nickname "Andy" from her closest friends.
This fall, Andrea is one of seven students in the Dallas County Community College District – with its more than 90,000 students – to be named a 2015-16 recipient of the LeCroy Scholars Endowed Scholarship. She is also the winner of the Martin Weaver Honors Scholarship and one of her campus' "22 Under 22 Most Inspiring College Women."
"College has provided me with so many amazing opportunities," says Andrea, who is the managing editor for the student newspaper, the vice president of the student government and a tutor for TRiO Student Services. "I am most proud of being here and allowing myself the chance to succeed."
For Andrea, that chance to succeed meant improving her English, making friends and changing her initial perceptions about American culture. Not everything she'd see on TV was real.
In addition to changing her outlook, Andrea is also changing lives. As the president of Eastfield's Rotaract Club, she spends much of her free time giving back to the community through service. The top priority in her busy schedule, however, is her family.
"My family is the most important thing in my life," says Andrea. "So through everything I do, I keep them first. I want to be successful, but I never want to sacrifice my relationship with them."
Turning Passion into Purpose
On Sept. 26, 2014, the media reported the disappearance of 43 college students in the small town of Ayotzinapa, Mexico. A few weeks later, the tragedy became "old news" to many media outlets. But Andrea wanted to take action.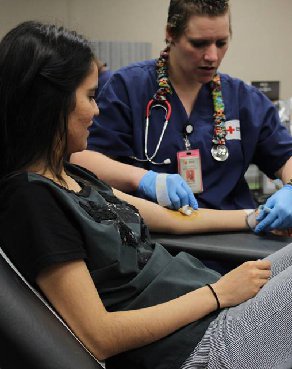 "That mass kidnapping really brought me into the world of human rights," says Andrea. "It was a great injustice."
One year later, Andrea plans to pursue a bachelor's degree in human rights and a minor in communications. She hopes to one day travel the world and learn people's stories, share them and – ultimately – make their lives better.
"After I get my degree, I would really like to be a reporter with Human Rights Watch," says Andrea. "I would love to go to places where people's voices are not being heard – where they are being mistreated – and show the world what's happening. I might not be able to help them myself, but other people can. Someone might have resources where they can help make change for the better."
Andrea's next step is finishing her associate degree and deciding which four-year college or university to transfer to. She recently met with Dr. Rick Halperin, the program director of the Embrey Human Rights Program at Southern Methodist University, to weigh her options locally. SMU is one of only seven institutions in the United States to offer a bachelor's degree in this field.
"[Dr. Halperin] was very reassuring," says Andrea of her college visit. "My main question was whether I needed to be a lawyer to work in human rights. Turns out, that is not the case."
Your Roots Are Showing
Today, Andrea Carrizales is a proud American. She loves Blue Bell ice cream and visits to the state fair. She also watches Pretty Little Liars and likes to hang out with her boyfriend. No matter what changes may come, however, Mexico will always have her heart.
"Whenever I was young, I didn't appreciate it," says Andrea when asked what it means to her to be Mexican. "I would go to the festivals: Día de Los Muertos, Independence Day… but I never really understood their value. When I got to America and saw how different the culture was – like how people greeted each other with a hug rather than a kiss on the cheek – I began to appreciate Mexican culture and my traditions more. It made me more aware of who I was."
Twenty-three percent of Dallas County residents are foreign born. To learn more about the international student population and Dallas' community colleges, visit dcccd.edu.
More Information About Andrea and DCCCD