Last updated on October 8, 2019
Twin brothers Patrizio and Bruno Chiquini graduated from
Brookhaven College
with the class of 2014. The pair continued their academic adventure at University of Texas at Austin, one brother majoring in architectural engineering, the other computer science.
Today, one year later and with fresh eyes, they're taking a moment to pause, look back and share their advice with recent graduates: the class of 2015.
What advice do you have for the DCCCD class of 2015?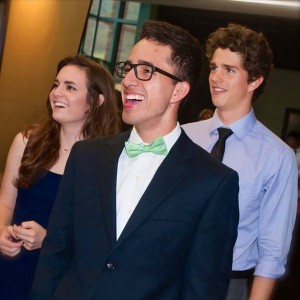 Bruno: "Do not be afraid of the unknown. Life will throw a lot of different obstacles at you; some you might not even see coming. Keep your head high and find your inner confidence to get through it."
Patrizio: "Academics are always a priority and should be taken seriously. However, it doesn't hurt looking up from our textbooks once in a while. If we don't look up, life will pass on by without us even knowing."
Have your plans changed since graduating from Brookhaven College?
Bruno: "My plans have not changed since graduating from Brookhaven. I am continuing my education at the University of Texas at Austin to earn my degree in architectural engineering. I am learning more about my career by joining clubs and organizations related to it. Furthermore, I've started to look into possible research and/or internship opportunities so that I can get more experience."
Patrizio: "My plans truly haven't changed besides tackling all of my courses and career goals in a timely manner. Time management has become a crucial skill to have."
What does it feel like to have your DCCCD associate degree?
Bruno: "Though I have my Associate in Sciences from Brookhaven, I don't think I will feel fully accomplished until I get my bachelor's degree from UT Austin."
Patrizio: "Having my associate degree has given me confidence in my pursuit of higher academic excellence. I currently have my degree hanging on my wall to remind me how hard I worked to get to UT Austin. It also reminds me of Dallas and all the unforgettable memories and experiences Brookhaven College provided for me, which made me the student that I am today."
How is a four-year school different from your community college experience? What should students expect?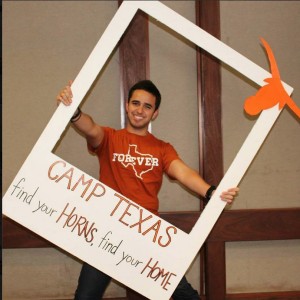 Bruno: "It is definitely a different atmosphere! It's way bigger and there are more students. But just because it's bigger doesn't mean you won't find a place to fit in. It will take time to find people you enjoy hanging out with, so expect that. It also might be difficult at times to meet genuine people, but you just have to get out there and try. The effort you put in will determine what you will get out of it. So, make sure you get involved! It's the easiest way to meet people."
Patrizio: "Students should realize the advantage and privilege they have when stepping onto the campus. Education is a gift and therefore it should be enjoyed fully."
What does success mean to you?
Bruno: "Success to me means that you were able to get from point A to B. More specifically, success means that you were able to fight [and conquer] the struggles to reach your goals. At the end of the day, you can look back and have no regrets. All you have is a big smile across your face."
Patrizio: "To me, success is about the story behind the degree. All the long nights, the tears, the hard work, the sacrifices and any other additional factors that had to be tackled to gain that piece of paper. It's about how we stand back up again and keep moving forward when we have been knocked down with everything going against us. Once we get to the destination, we can look back and say 'I did it.'"
Words of Wisdom From Other DCCCD Class of 2014 Graduates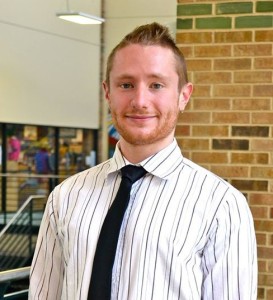 "Pursue a major that you are interested in and can see getting you a future career that you love. I have noticed at college that some people are getting degrees for money or other people, but they are constantly stressed to their wit's end. The ones who truly enjoy school and are taking advantage of all that college has to offer are the ones who are passionate about their subject." – Josh H.
"Most of us did not get enough sleep in college. Don't let that bad habit carry into the working world. You'll need to be more attentive in meetings than you were in class. And you'll do your best when you feel your best. Doctors say that you need between 7.5 and 8 hours of sleep per night." –​ Anne R.
"Good friends are like treasure, and after college it takes a lot more effort to connect with them. Everyone gets busy with work, graduate school, engagements, babies – just life in general. Your friends might end up living on different sides of town, across the state or even in another country. Make the continued effort to stay in touch, no matter how busy you are. You'll thank yourself later when you need a friend." – Liz M.